Helmstead Minis FF Can't Fire Me
April 2, 2013
red and white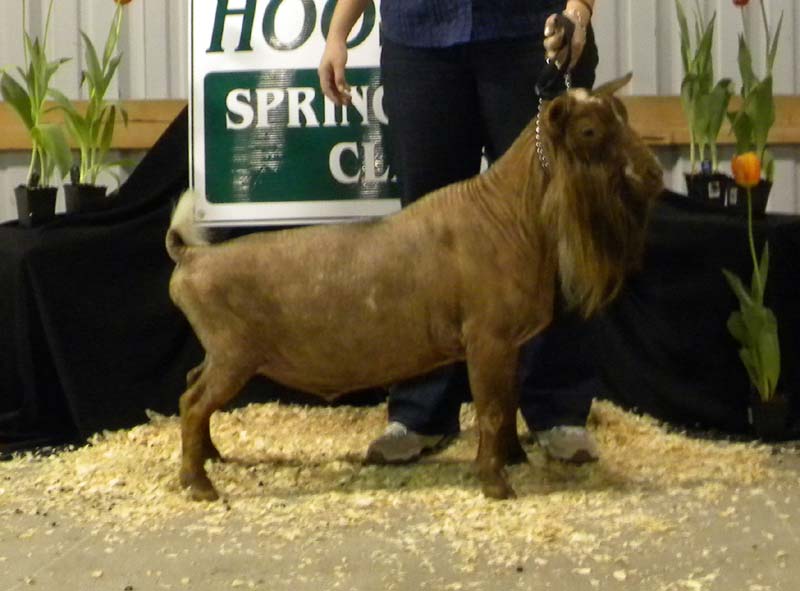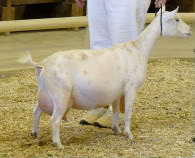 Canny's sire and dam.
Helmstead Minis FF Can\'t Fire Me
MCH/CH/PGCH Kids Corral LL Fire Flame VG
MCH Twin Creeks WB Firestorm
MCH Goodwood Weisbaden
MCH Twin Creeks BH Mariri\'s Zinnia 4*D \'E\'
Rosasharn Tom\'s Legacy Lily
ARMCH Goodwood Tom Thumb *S \'E\'
ARMCH Goodwood Water Lily 2*D AR 1599
Old Mountain Farm Merry Mary
Springs Run Merry Brandybuck
Ponders End DG Pimlico
MCH Willow Creek Shine
Old Mountain Farm Zenon
Woodhaven Farms Neon Eclipse
Old Mountain Farm Scarlett
Pedigree generated by PedigreeQuery.com
Canny was the last buckling we were able to retain by our beloved Fire Flame. Ben and I argued for weeks over which of Mary's buck kids to retain - I preferred one, he the other. Eventually, Ben won and Canny stayed here!
He is a small statured, correct little buck as we have come to expect from his sire. We look forward to his offspring!
Show Results
AGS
ADGA
NDGA