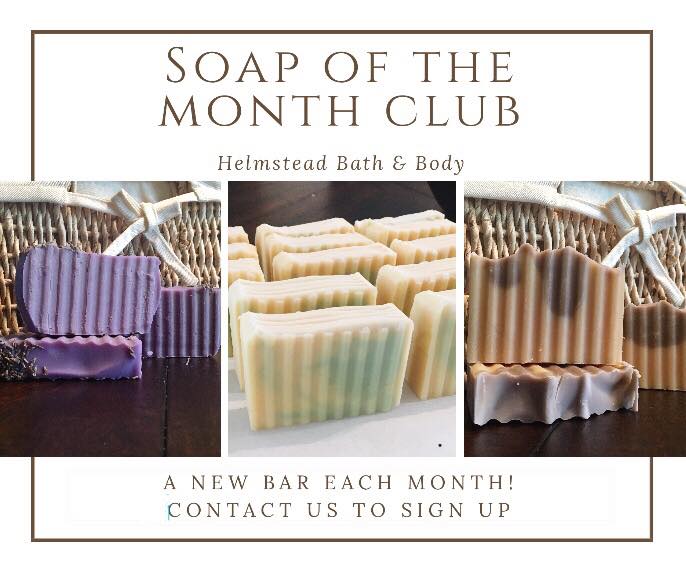 Handcrafted goat milk soaps made right here at our farm from our fresh, raw milk!

to visit our Facebook page with full inventory

Bars here are approximately 4-5 oz each.

$5.00 per bar or $13.00 for 3 mix 'n match!

Shipping via USPS and giftwrapping available.

YES we accept PayPal! Phone credit card orders are coming soon!

Find us on Facebook @helmsteadbathnbody or email/text us with the info below!
Contact us at
or call
770-316-1918 (leave message)
Family Horses Goats Chickens Pets