*B Sinai Thunder O Exodus *S
black and white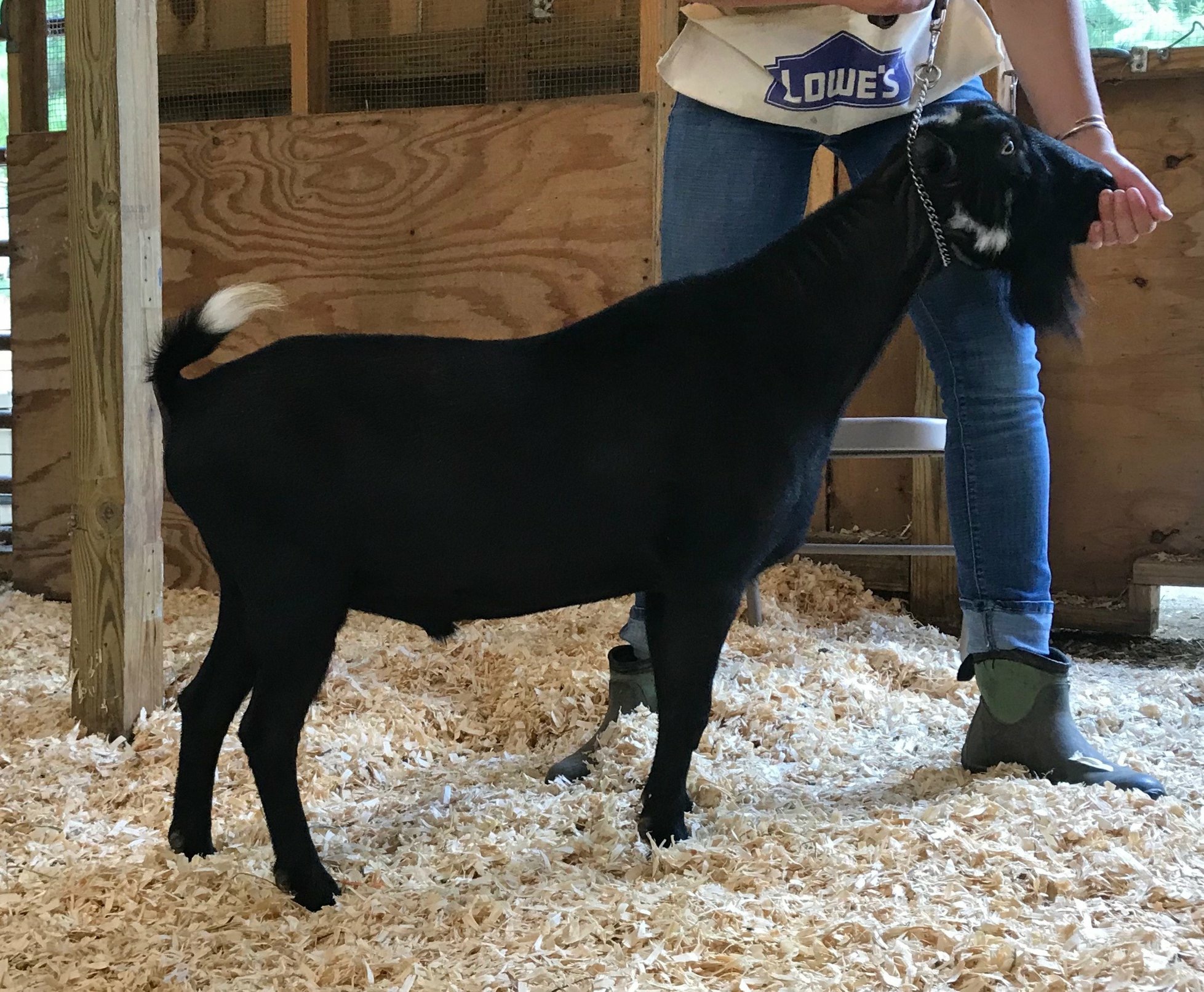 Exodus as a yearling at appraisal scoring +VV 84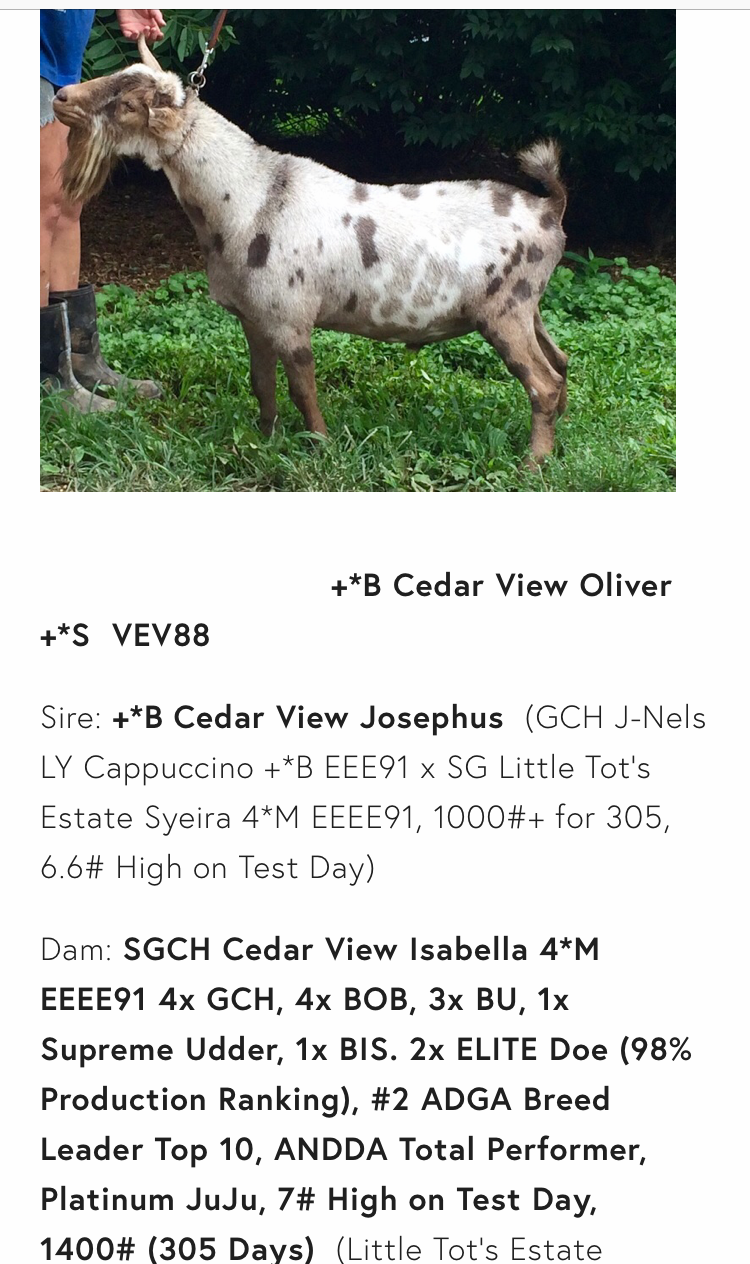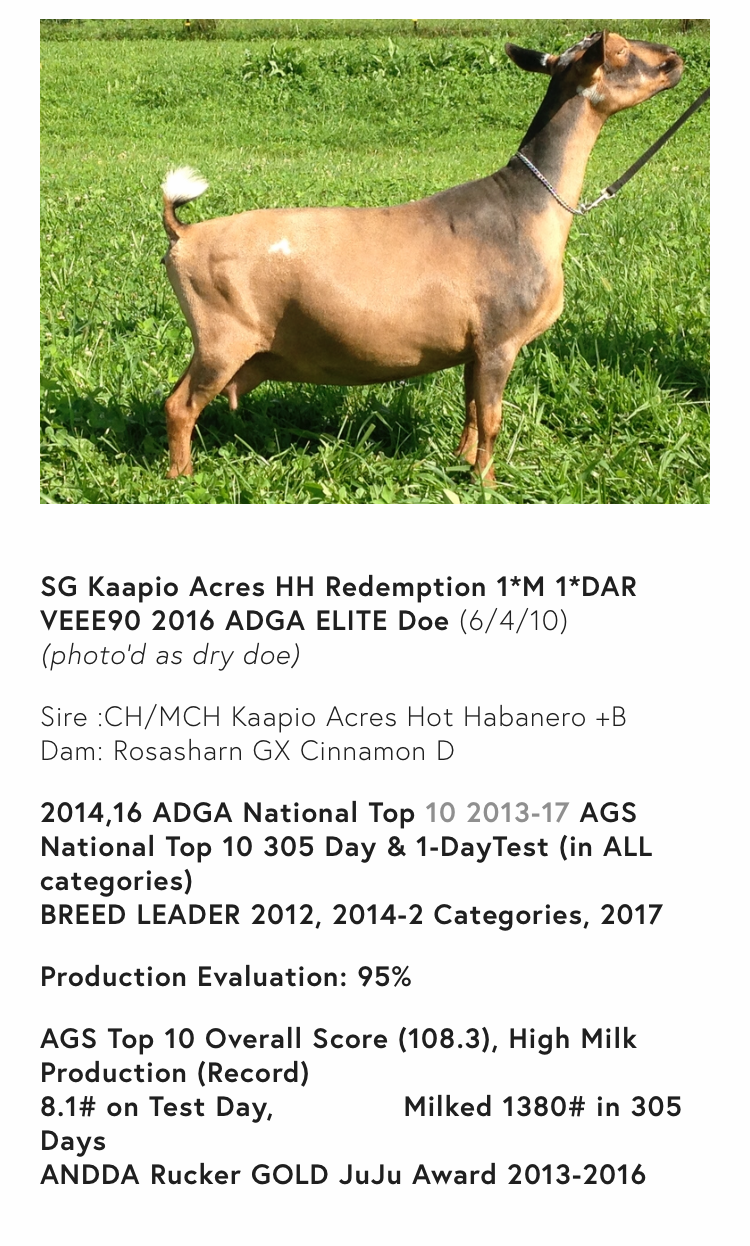 All information courtesy Sinai Thunder
*B Sinai Thunder O Exodus *B +VV 84
+*B Cedar View Oliver +*S VEV88
+*B GCH J Nels LY Cappuccino EEE91
SG Little Tots Estate Syeira 4*M EEEE91
SG Kaapio Acres HH Redemption 1*M/*DAR VEEE90
+*B CH/MCH Kaapio Acres Hot Habanera
Rosasharn GX Cinnamon
This young buck has so much going for him both on paper and just looking at him. Ex may be in a plain black wrapper (almost all of Red's offspring have been) but he's one nice buck! I very much expect his LA scores to improve as he ages. This boy has an outstanding front and rear end, nice long neck, great width...he's lovely.
When I was considering another outcross for two of my does...I nearly went for Ex's sire, Oliver...but why just use Oliver when you have Oliver PLUS Redemption? Redemption is a doe that just blows me away. Not only has she made her own space in the history books but she is producing some simply outstanding offspring. All one must do is browse the Sinai Thunder website to see the udders and bodies that are sons and daughters of Red. They show well. They milk well. They appraise well.
Paternally, Ex is strong as they come. A visit to the Cedar View website will educate you with their lovely breeding program, conscientious show and DHI histories and full faith that their animals can deliver what should be expected of them to.
I cannot thank Jill enough for the use of Exodus on two of our does!
Show Results
AGS
ADGA
NDGA
Bucks Does Kidding Schedule Kids