Helmstead Minis FF Fiamma 2*M/2*D/2*DD
October 2, 2011
cream
Grand Champion Jr. Doe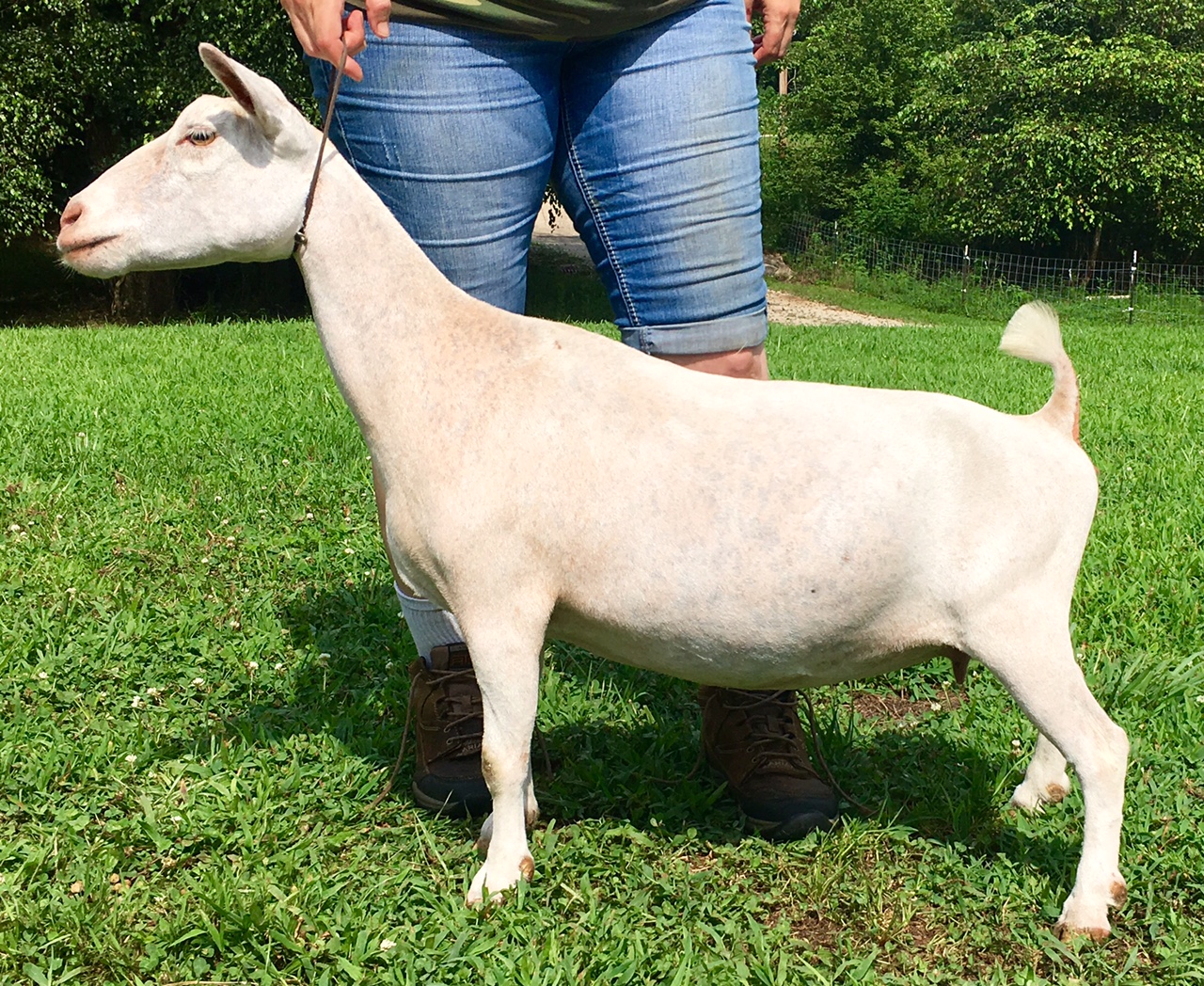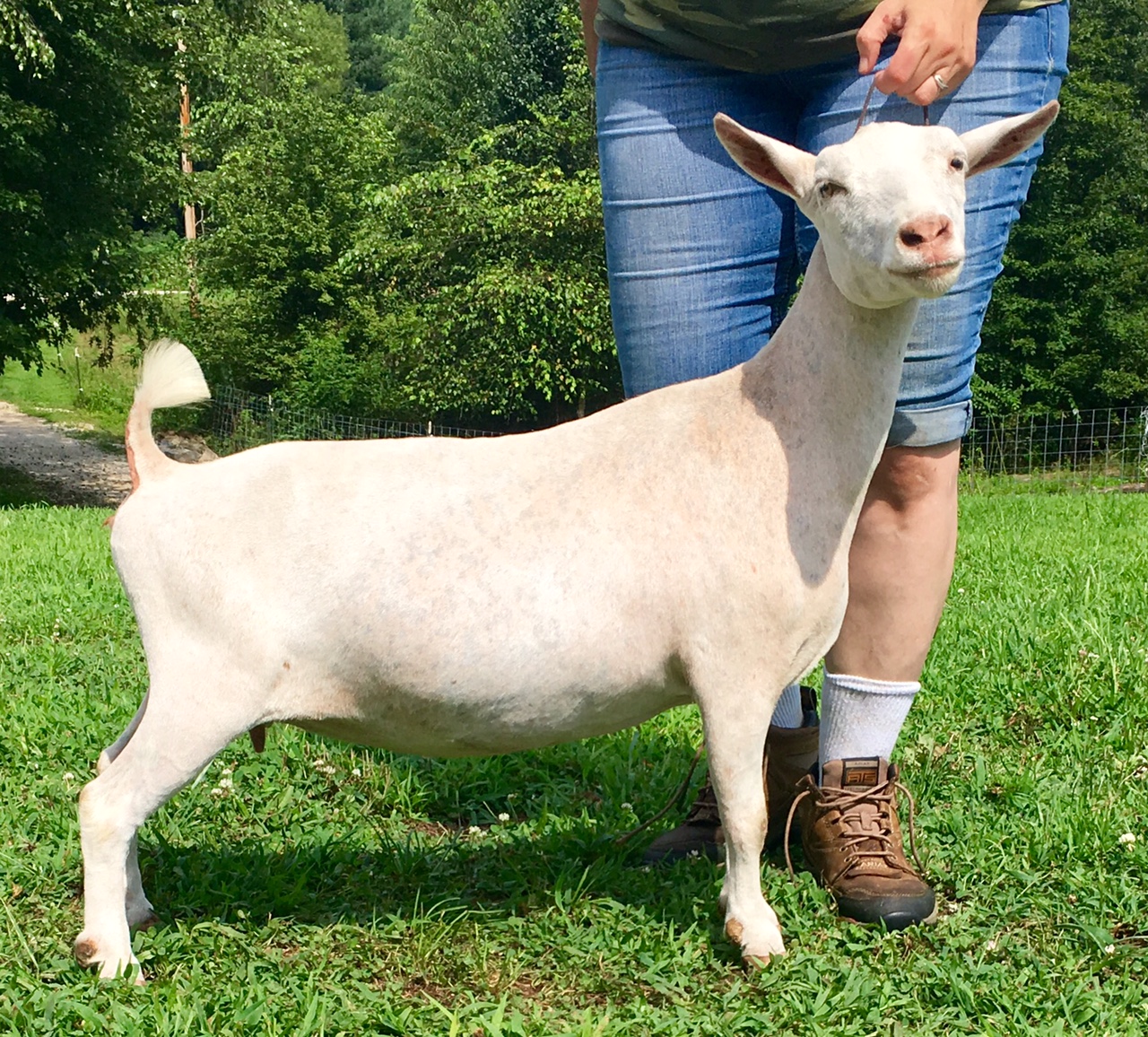 2016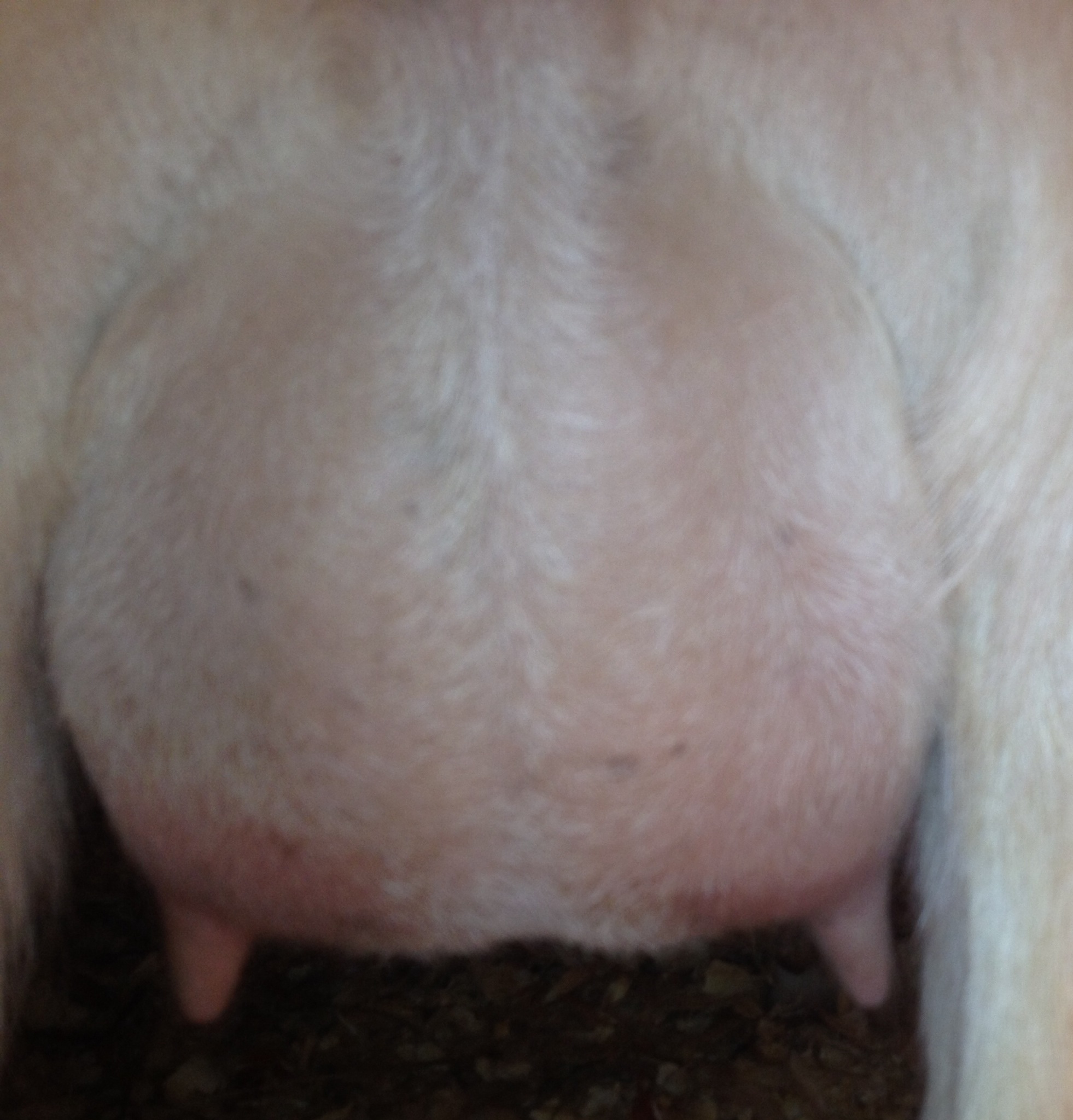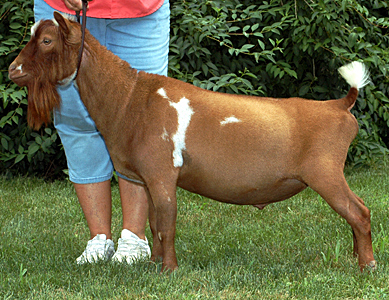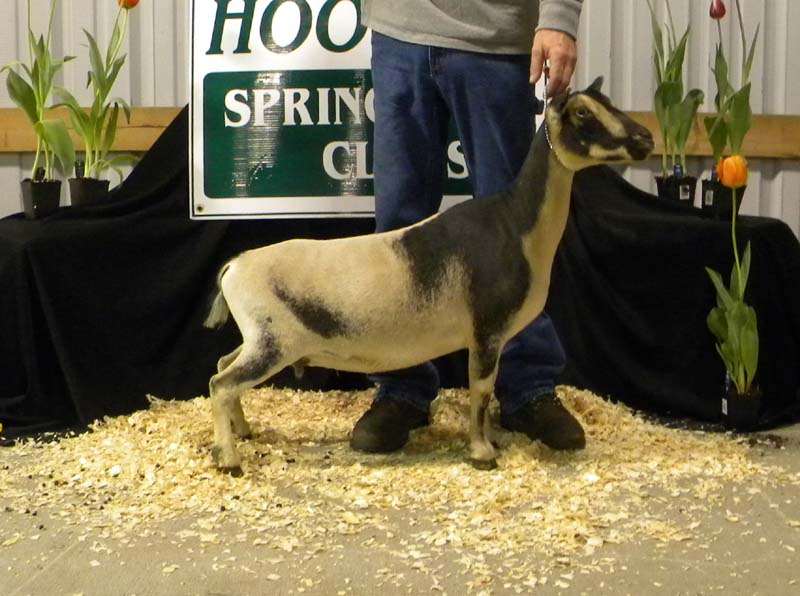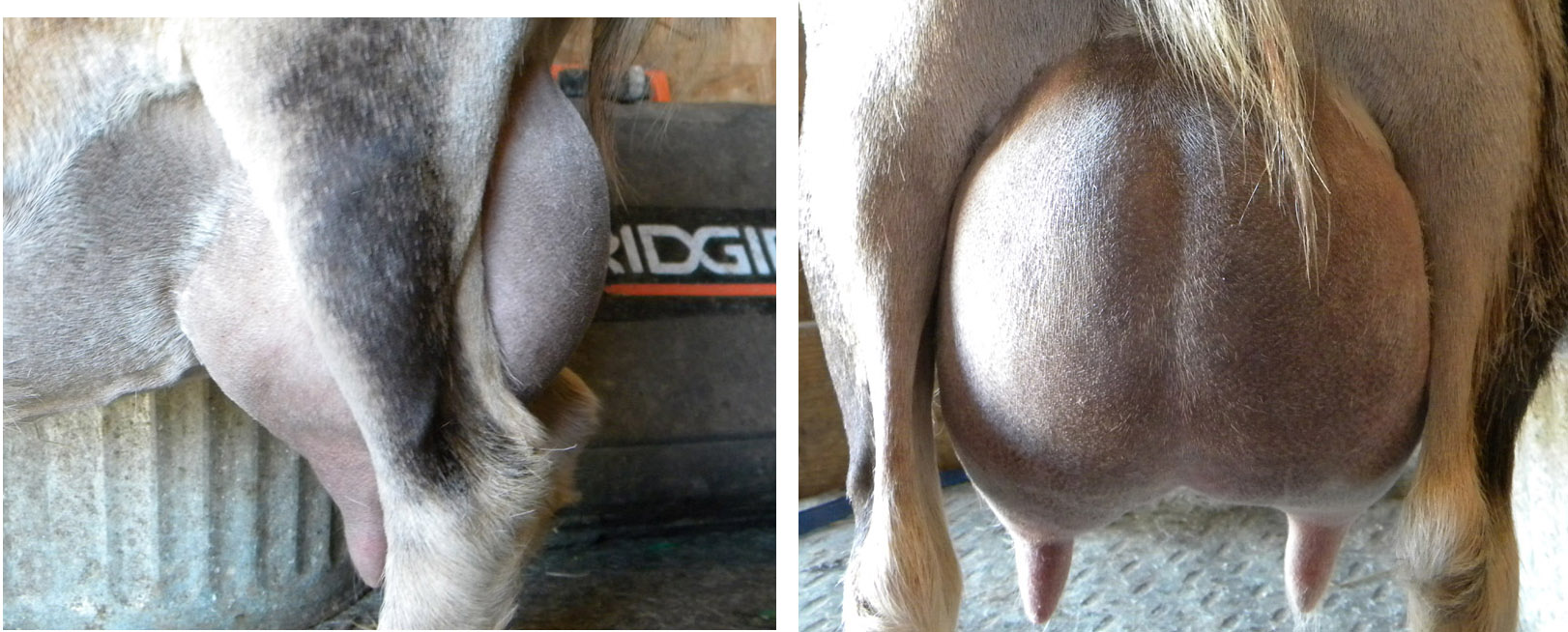 Sire, dam and dam's udder.
Helmstead Minis FF Fiamma
MCH/CH/PGCH Kids Corral LL Fire Flame VG
MCH Twin Creeks WB Firestorm
MCH Goodwood Weisbaden 'E'
MCH Twin Creeks BH Mariri's Zinnia 4*D 'E'
Rosasharn Tom's Legacy Lily
ARMCH Goodwood Tom Thumb *S 'E'
ARMCH Goodwood Water Lily 2*D AR 1599
Olde South Blue Bella 1xGCH 3xRCH
Kaapio Acres V Olde Caesar
Flat Rocks Vaudville
Kaapio Acres BT Tsunami
Bama Blues Olde Blue
Better Blues Horned Dakota
Bama Blues Odetta
Pedigree generated by PedigreeQuery.com
Fia is a wonderful doe in our herd. As you may expect with her sire and dam, she's put together beautifully and catches the judge's attention every time she's in the ring. She's a very easy keeper, too.
Fia's udder is easy to milk and capacious. As a three year old she produced nearly 4 lbs a day throughout her lactation with exceptionally high butterfat, earning her a spot on the Top Ten list through AGS. She kids easily and produces lovely, correct offspring.
Fia's personality is noteworthy. She is just as sweet as honey, wants to be with you and share space. It's very endearing.
Fia's Kidding History

Date

Does/Bucks

Sire

Names

Photos

January 21, 2013
0/1
HM FF Scorch
HM S Bonito
February 2, 2014
1/1
*B HM FF Spit Fire *S/*DS VG 89
HM SF Sunnyside & *B Seahawk *S/*DS
September 23, 2014
0/1
*B Sinai Thunder Zion's Sword *S
*B HM ZS Goldn' Zion *S
May 10, 2015
1/1
Dragonfly HLJ Remington *S
HM REM Mommas Boy *S & Momma Mia
March 3, 2016
0/1
*B Helmstead Minis GB 21 Gun *S/*DS
*B HM 21 Zandango *S/*DS
Show Results
AGS
ADGA
NDGA
2 x GCH

2 x 1st

1 x 4th

2 x 2nd

2 x 3rd
DHI History
Age
DIM
Milk Lbs.
BF Lbs.
% BF
Pro. Lbs.
% Pro.
Height
Notes
3.10
85
3.7
12.5
3.5
20 7/8"
ODT
Bucks Does Kidding Schedule Kids