Helmstead Minis F Fireinthesky 2*M/2*D/2*DD VG 86.2
January 27, 2011
red with frosting
blue eyes
All Time Record Holder, Butterfat, 15.1% set 2015
Grand Champion Junior Doe
AGS Top Ten 2015, 3 Catergories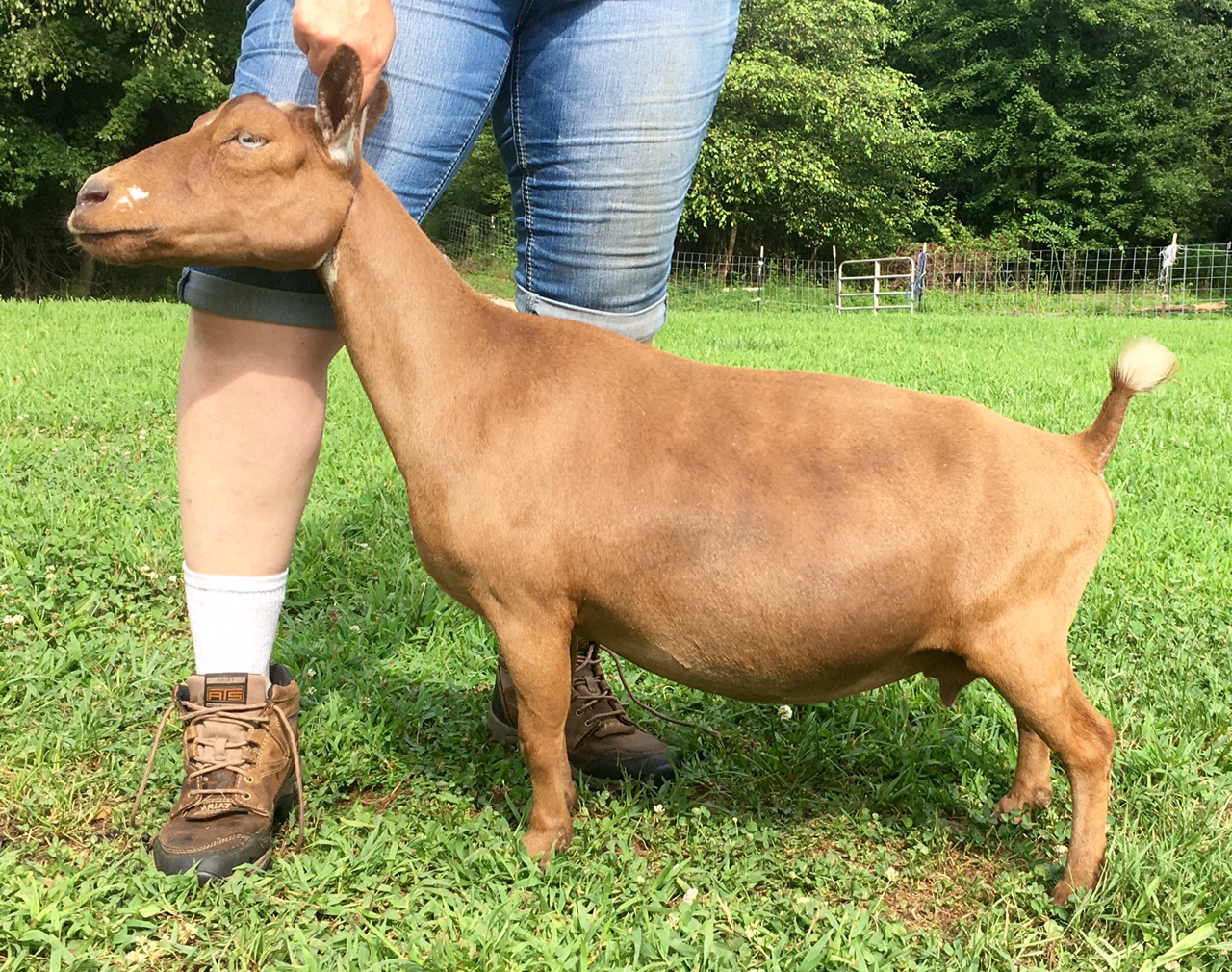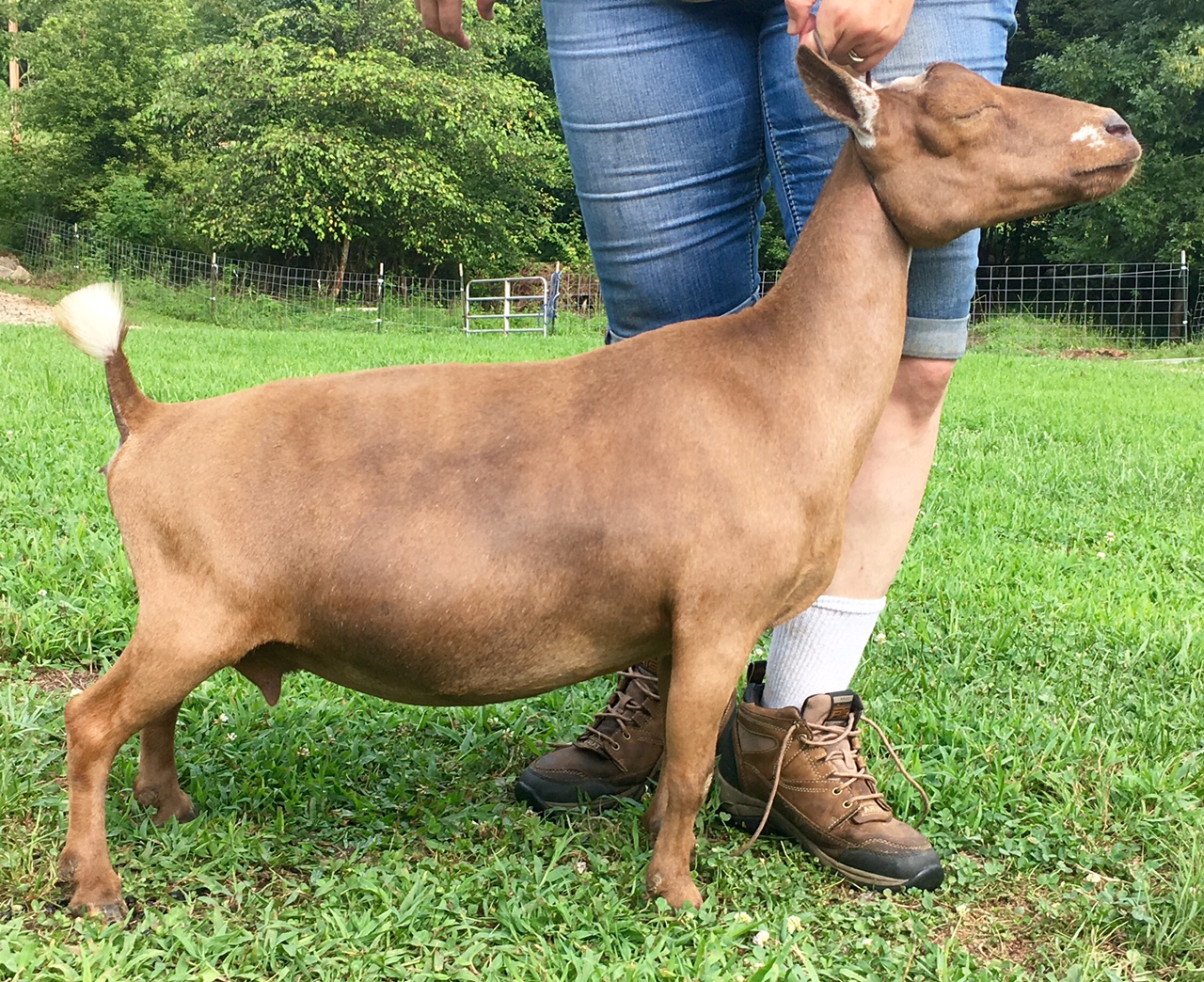 2016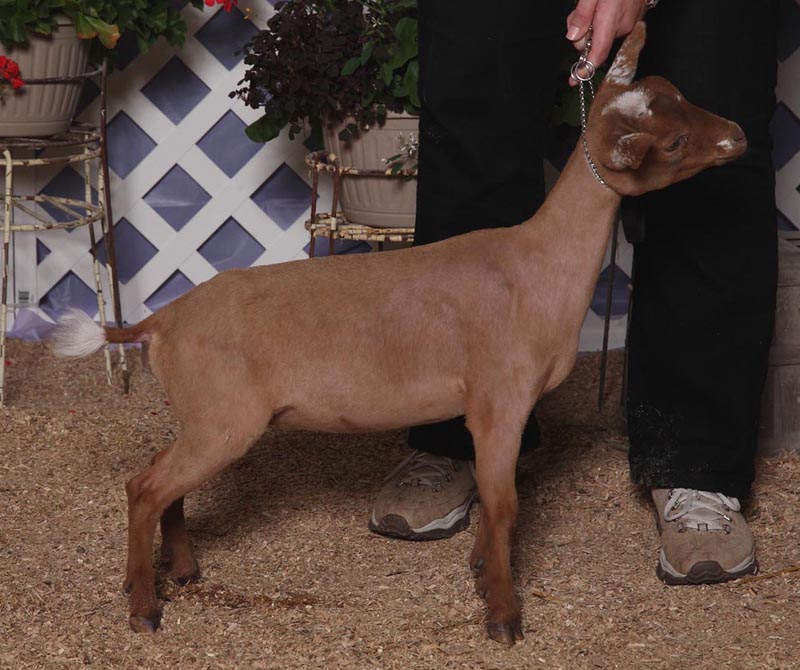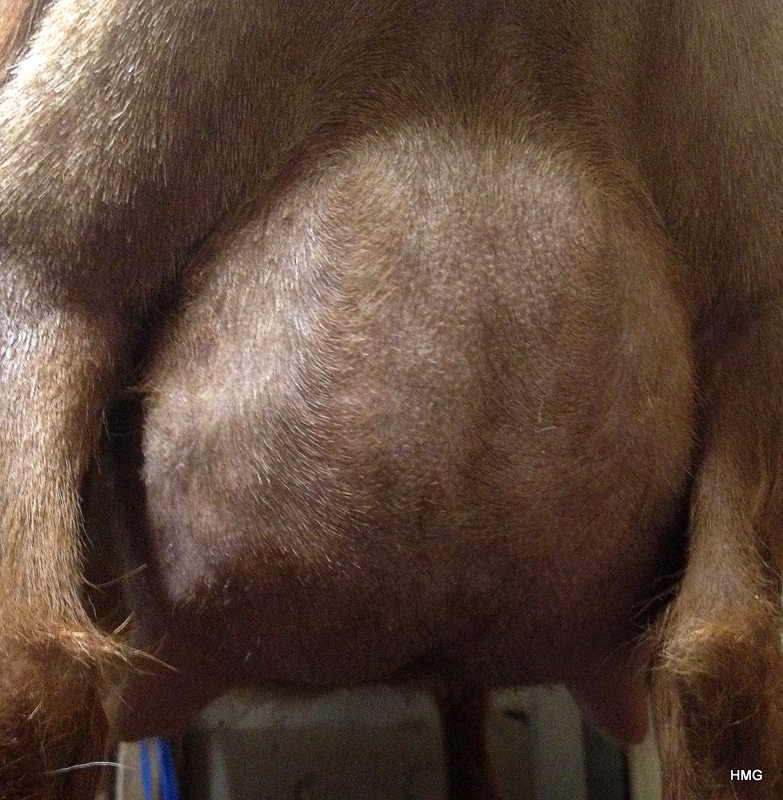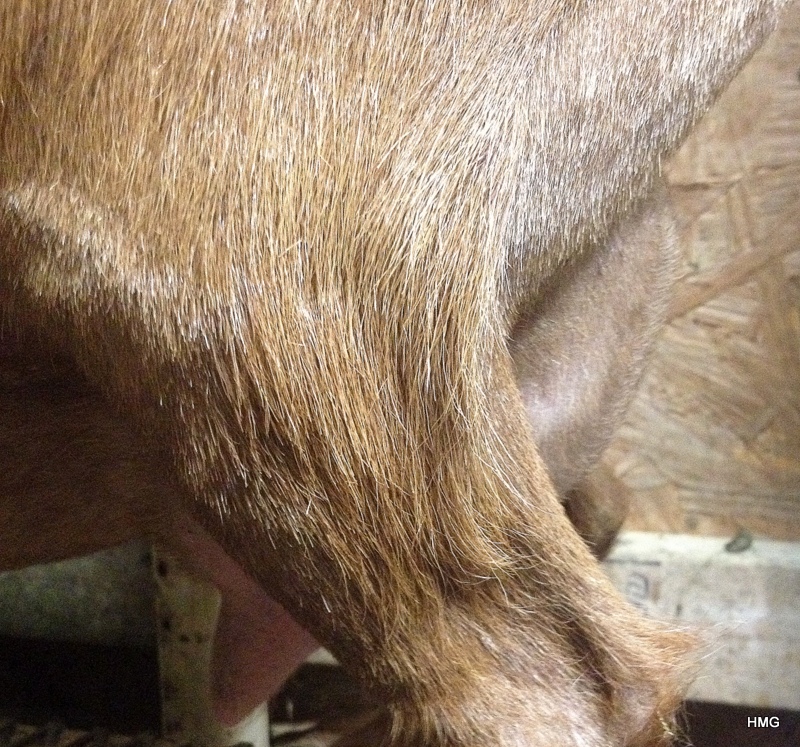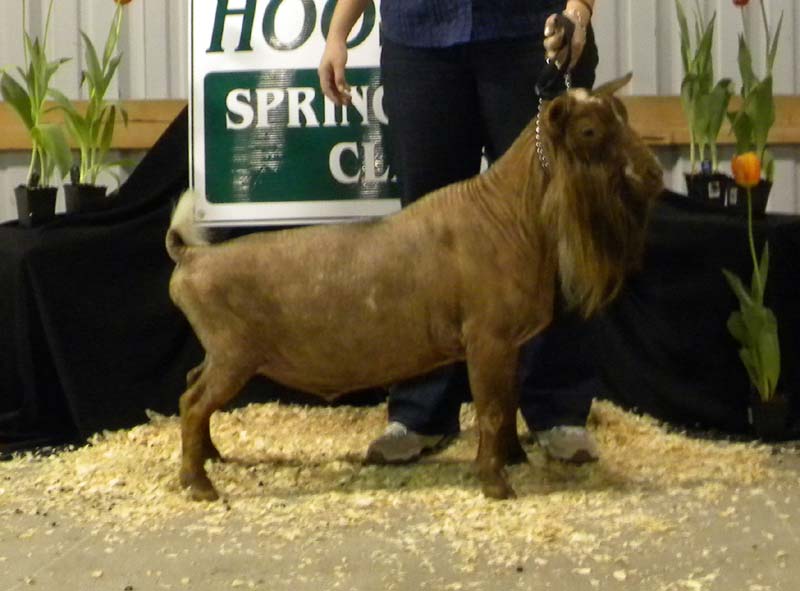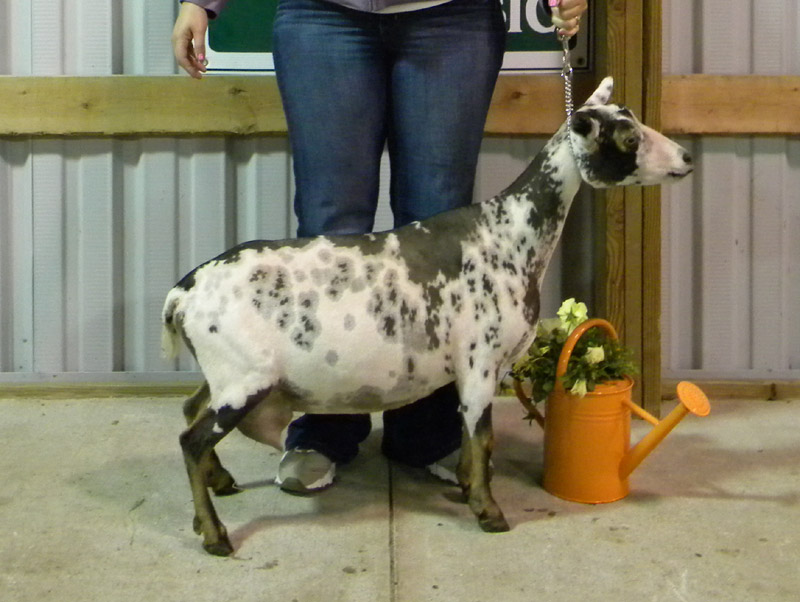 Sky's sire & dam.
Helmstead Minis FF Glamorous
MCH Kids Corral LL Fire Flame VG
MCH Twin Creeks WB Firestorm
MCH Goodwood Weisbaden 'E'
MCH Twin Creeks BH Mariri's Zinnia 4*D 'E'
Rosasharn Tom's Legacy Lily
ARMCH Goodwood Tom Thumb *S 'E'
ARMCH Goodwood Water Lily 2*D AR 1599
CapraKoza TT Northern Lights 8x1st National RCH Dry Doe
Son Rise Ranch Twilight Thyme
Little Tot's Estate SwtMesquite
Son Rise Ranch FineTyme Faline
M&G Farms Susannah
Hoosier Heart Providence
Hoosier Heart Stephanie
Pedigree generated by PedigreeQuery.com
Sky is one of triplets by our lovely girl, Snips (Northern Lights). It was a very tough decision between her and her littermate sister, Aurora, but we finally tossed a coin and retained Sky. She is a small doe, and shows excellent length and dairy character just like her dam. Sky is really maturing into a beautiful girl - showing excellent smoothness of blending and angulation.
Her udder is just what we'd hoped. Snugly attached, improved fore extension, good teat diameter and orifice size with her dam's butter smooth texture. Shown as a third freshener, having only kidded with a single.
Sky's littermate sister, Aurora, was awarded her Jr. Leg in all three registries!
HES Classification 2014 86.2 VG
Sky's Kidding History

Date

Does/Bucks

Sire

Names

Photos

March 10, 2012
1/1
HM F Hannah's Opus 2xRCH
HM HO Ruckus & Charismatic
January 26, 2013
0/2
HM FF Bombero *S 4xGCH 3xRCH
HM B BlueNoteJazz *S & Blues Clues *S
March 28, 2014
1/0
HM F Fire Starter
HM FS Sweet Heat
November 25, 2014
4/0
*B Sinai Thunder Zion's Sword *S
HM ZS Zion's Candle, Sky Over Zion, Carmen & Lights on Aspen
April 24, 2016
1/2
*B Lost Valley PG Leeland *S
HM LL Skyline, *B Sky Warrior *S & *B Horizon *S
Show Results
AGS
ADGA
NDGA
1 x RCH

1 x 2nd

3rd Place Get of Sire, 4th Place Three Best Juniors @ AGS Nationals

1 x 7th @ AGS Nationals!

3 x RCH

1 x 1st

4 x 2nd

1 x GCH

3 x RCH

2 x 1st

3 x 2nd

1 x 3rd
DHI History
Age
DIM
Milk Lbs.
BF Lbs.
% BF
Pro. Lbs.
% Pro.
Height
Notes
3.11
52
3.8
15.1
5.7
18 4/8"
ODT
Bucks Does Kidding Schedule Kids