Helmstead Minis Foolin W Fire 1*M/*D/*DD
April Fool's Day 2012
red
Grand Champion Doe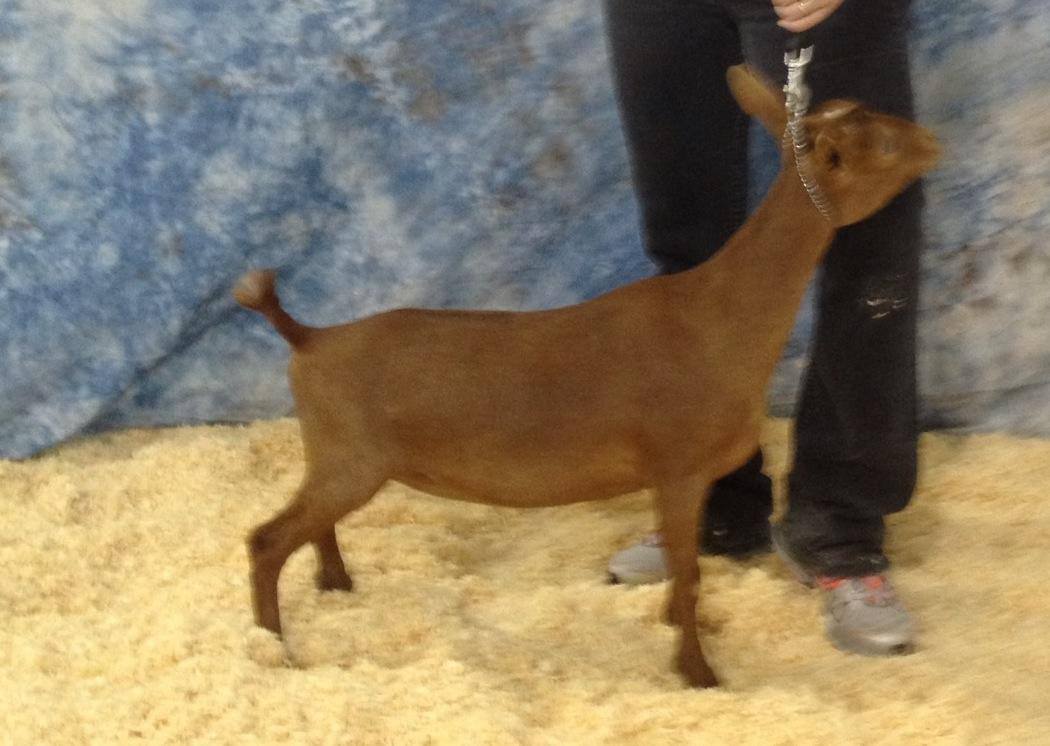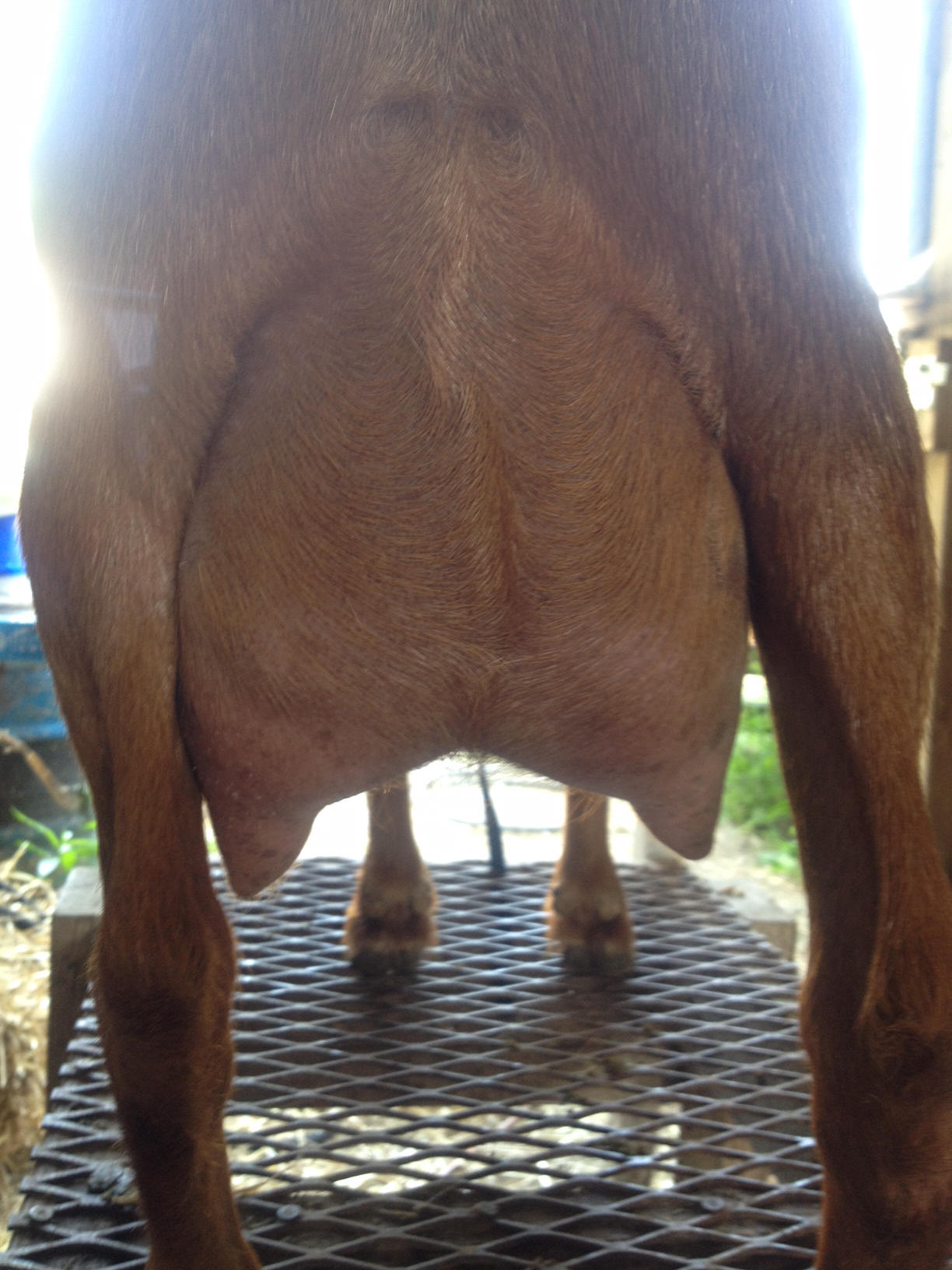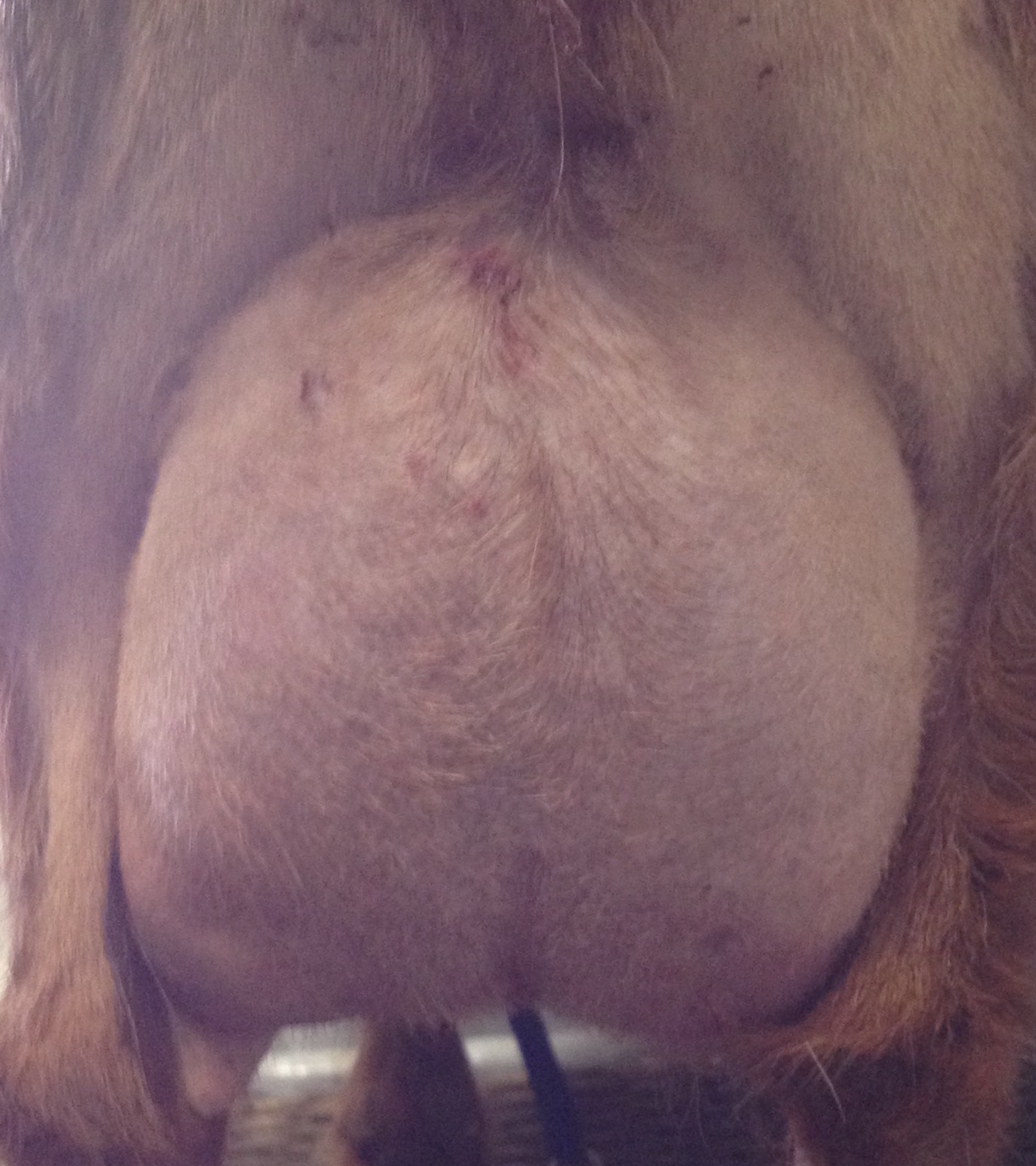 Foo's udder very late in her 2015 lactation and early in her 2016.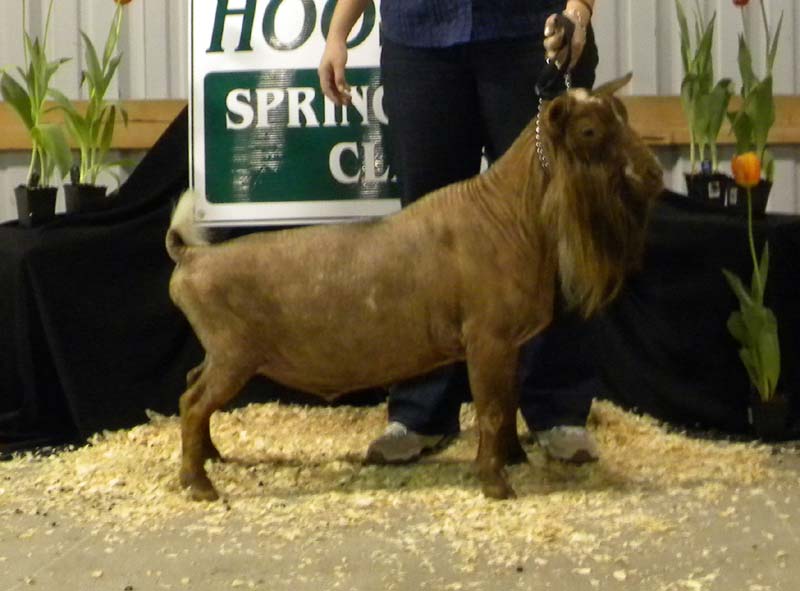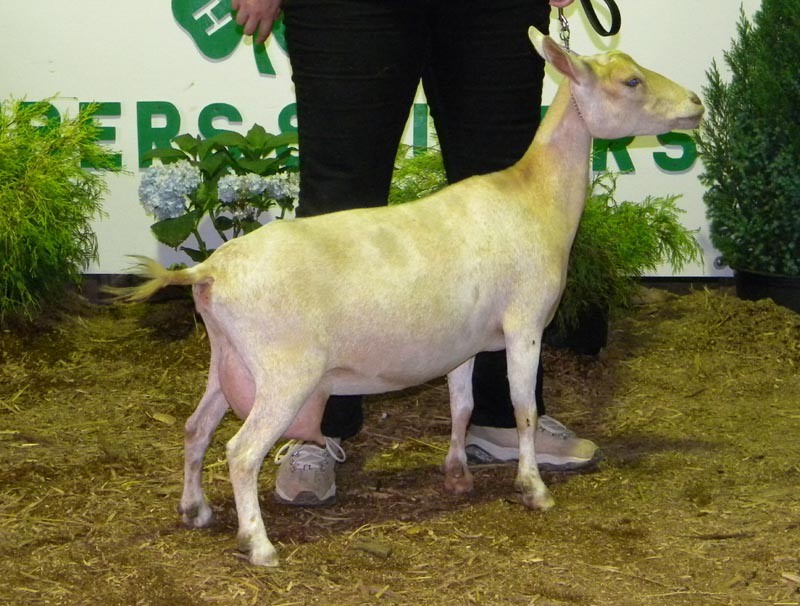 Helmstead Minis Foolin W Fire
MCH/CH/PGCH Kids Corral LL Fire Flame VG
MCH Twin Creeks WB Firestorm
MCH Goodwood Weisbaden 'E'
MCH Twin Creeks BH Mariri's Zinnia 4*D 'E'
Rosasharn Tom's Legacy Lily
ARMCH Goodwood Tom Thumb *S 'E'
ARMCH Goodwood Water Lily 2*D AR 1599
Gypsy Moon Witchcraft 2xGCH
Rosasharn UP Papillon *S
Rosasharn CH Uproar *S
Rosasharn's TL Mariposa 4*D VG AR
Doublegate PAL Majic
CH/MCH Piddlin' Acres Dancer's Libido *S
CH/MCH New Horizons Mariah
Pedigree generated by PedigreeQuery.com
We were so pleased to get doe kids from Foolin's dam, Witchcraft, and especially on this breeding.
Foolin won her first class ever and was RCH at her 2nd show! She was awarded Grand Champion as a dry yearling. Foolin's sister, Foolery, won her Jr. Legs in ADGA, AGS & NDGA!
I absolutely love Foo's udder. Her rear is high and tight, she has wonderful teat placement and MSL and milks easily. She earned her AGS and NDGA milking stars easily as a first freshener and will be on test with ADGA in 2015.
Foolin's Kidding History

Date

Does/Bucks

Sire

Names

Photos

July 10, 2014
1/1
Helmstead Minis F Fire Starter VG
HM FS Foos Ruse
March 1, 2015
2/1
*B HM GB 21 Gun *S/*DS
HM Jokes On You, *B Just Joshin *S/*DS & Blackie
March 1, 2016
2/2
Dragonfly HLJ Remington *S
HM REM Kung Foo *S & Foo Fighter *S
Show Results
AGS
ADGA
NDGA
1 x GCH

1 x RCH

3 x 1st
DHI History
Age
DIM
Milk Lbs.
BF Lbs.
% BF
Pro. Lbs.
% Pro.
Height
Notes
2.04
42
2.9
6.2
4.5
20 3/8
ODT
3.04
155
3.6
6.1
4.4
20 3/8"
ODT
Bucks Does Kidding Schedule Kids