*B Sinai Thunder H Melchizedek *S
with permission of Sinai Thunder
broken buckskin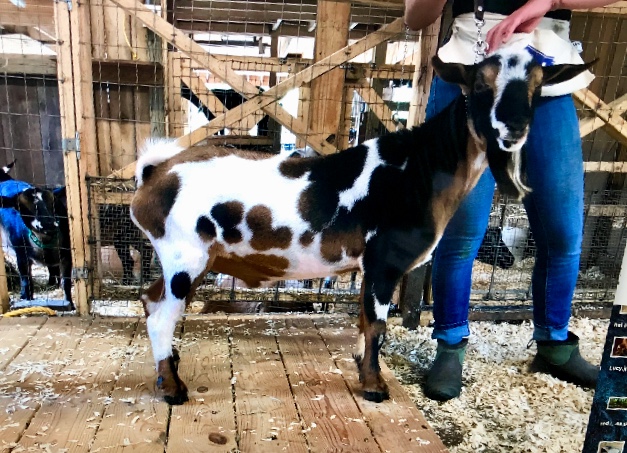 Mel as a yearling appraising at +VV 85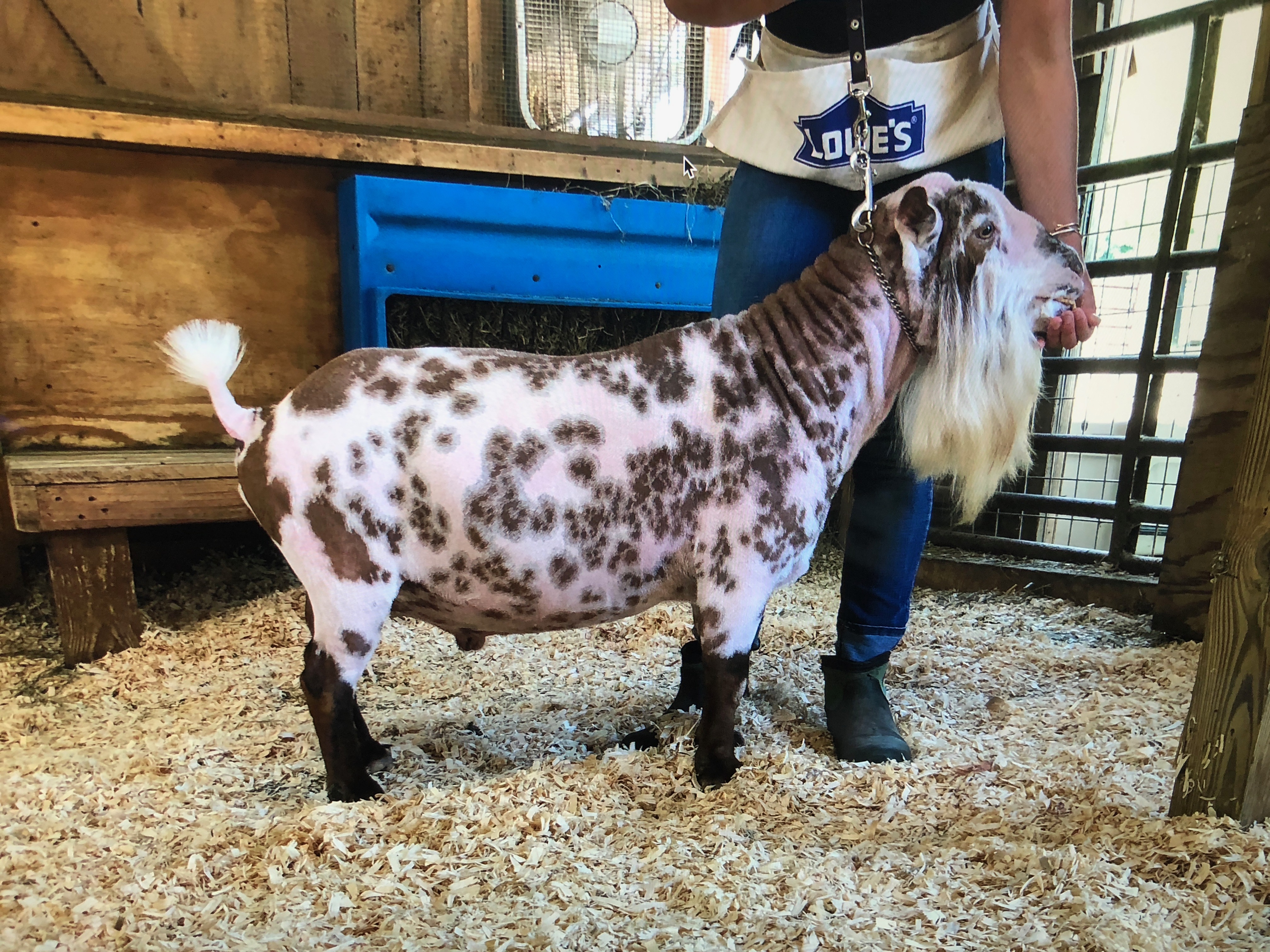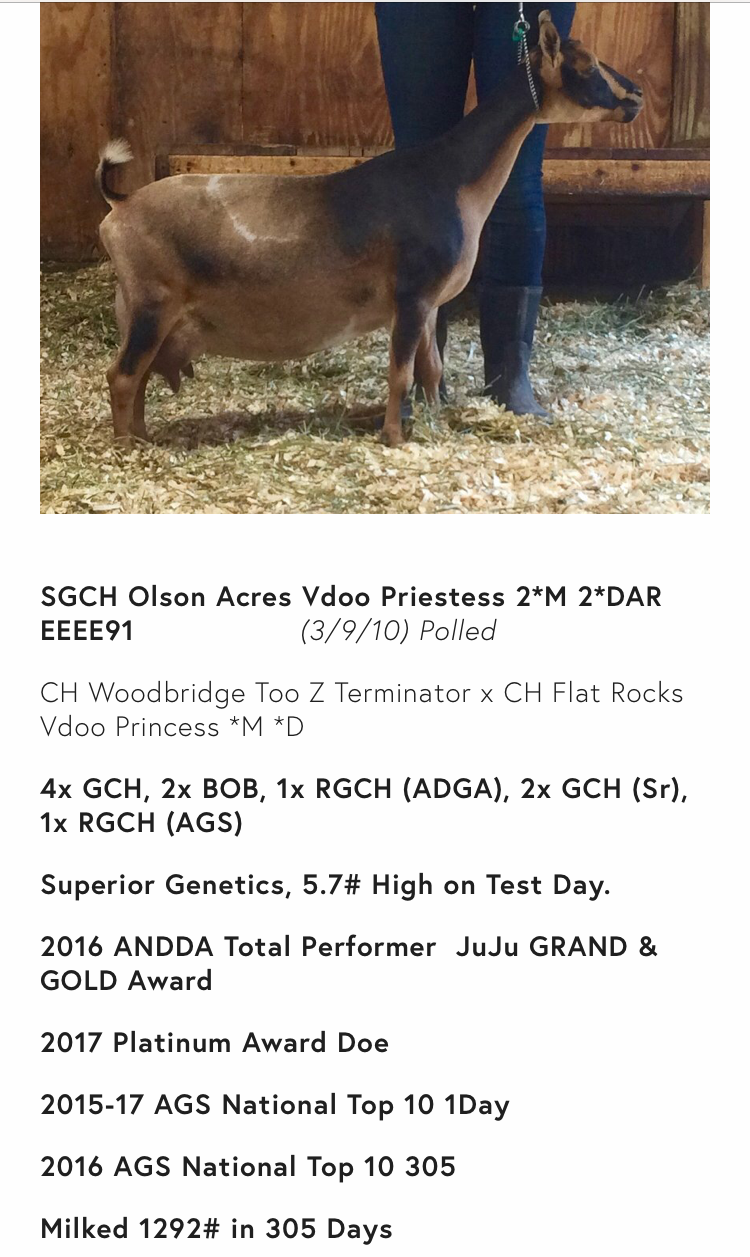 Mel's sire and dam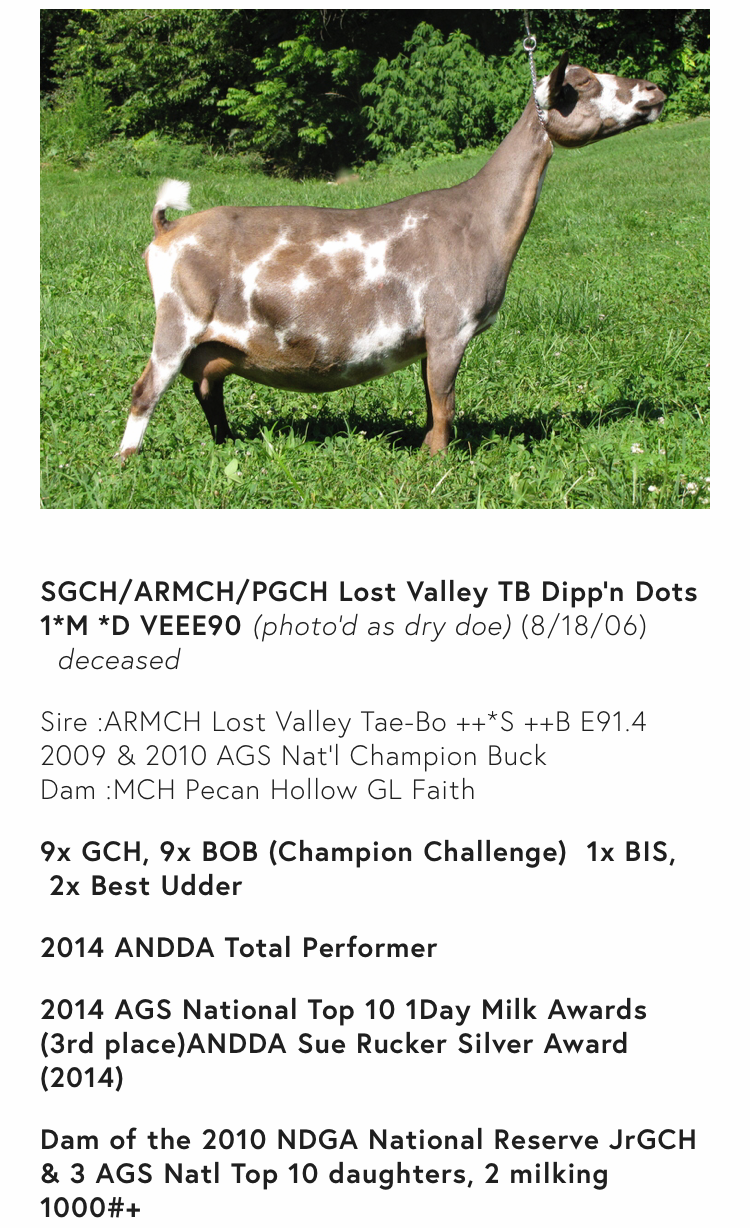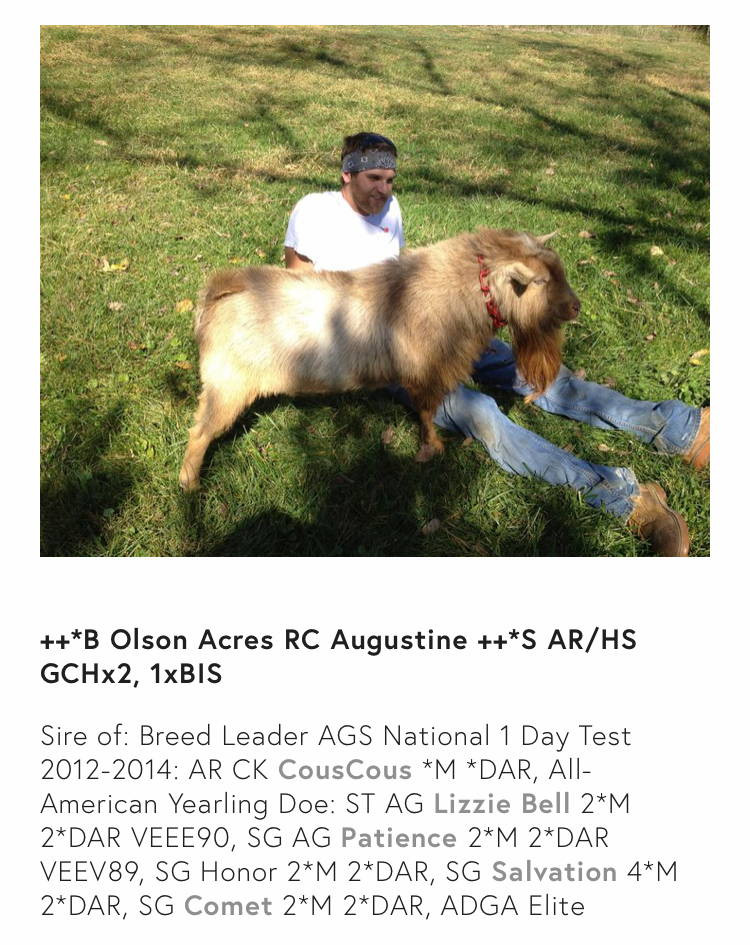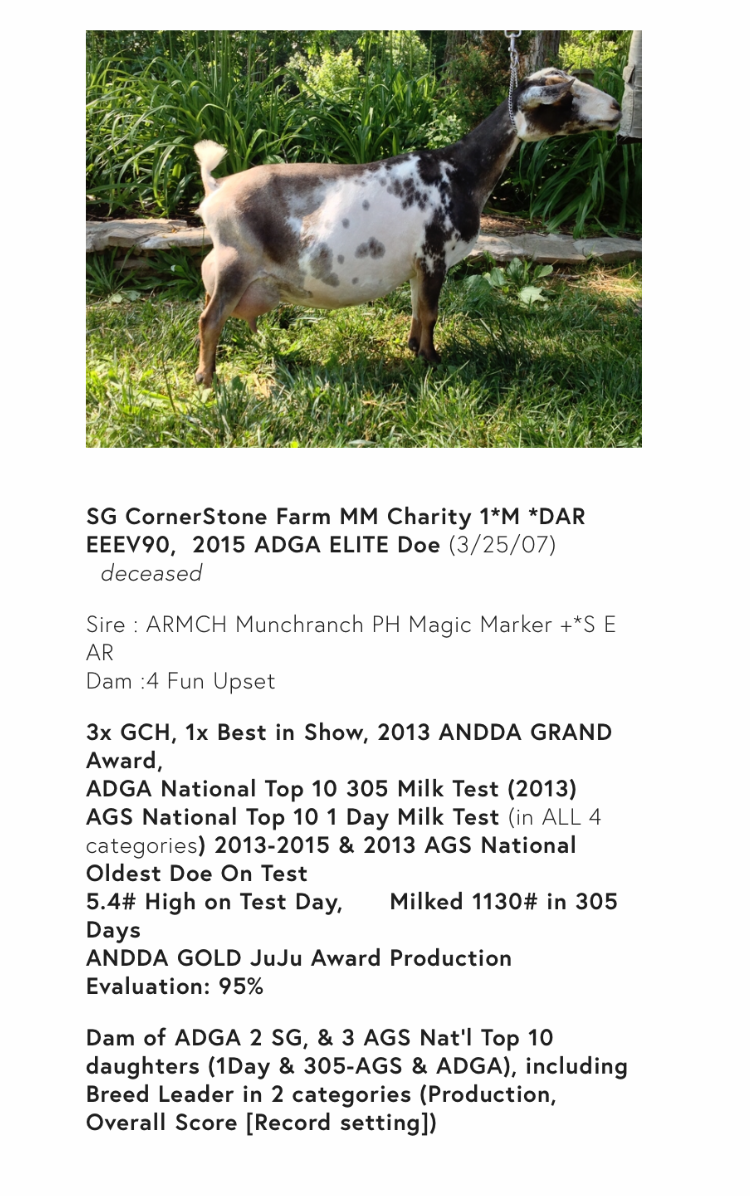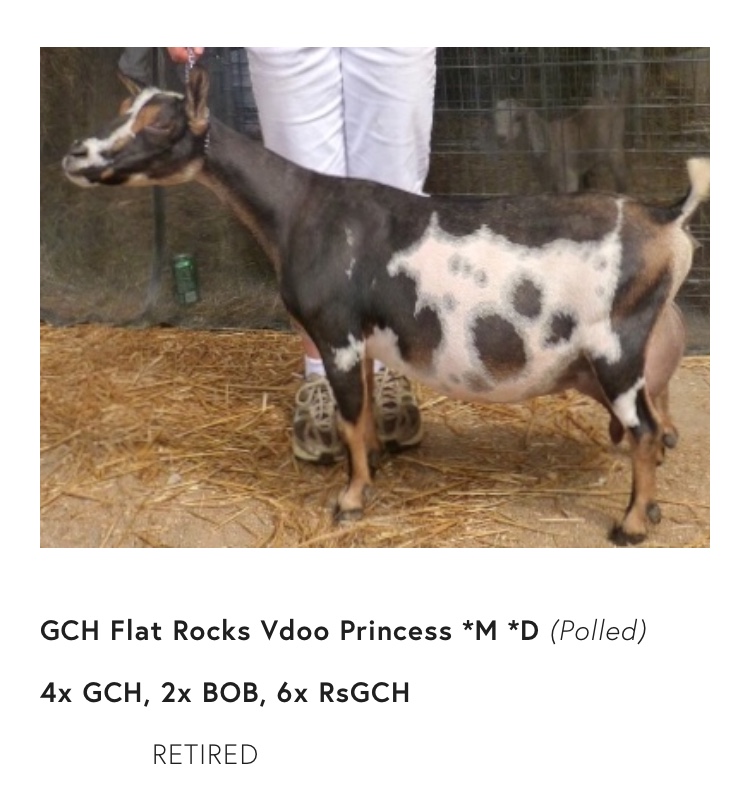 All info courtesy of Sinai Thunder
*B ST H Melchizedek *S +VV 85
*B ST ASH Hyssop Dip *S EEV90
+*B ST AG Asher +*S VVV87
SGCH/ARMCH/PGCH Lost Valley DippnDots 1*M/*D VEEE90
SGCH Olson Acres Voodoo Priestess 2*M/2*DAR EEEE91
CH Woodbridge Too Z Terminator
GCH Flat Rocks Voodoo Princess 1*M/*D
Mel is a buck who brings a lot of "heartstrings" to the table. When I was looking for an unrelated buck to breed Snips to before becoming isolated here in Florida, Mel stood out because of those heartstrings.
When you've been doing this a little while, you can become attached to certain bloodlines because of not only what they did for your herd but also because of the attachments of friends who become like family through of the goats themselves.
So, I'll attempt to explain: The first animal that sticks out in this pedigree is Voodoo Princess. She was the dam of a doe we used to have, Princess Wolfgang that I just adored and who herself produced such greats as Checkers and Melee. She really was a wonderful doe, so I naturally hold her dam in high esteem. So Voodoo Princess produced Priestest...who then became a Superior Genetics doe, has an outstanding LA and milking record. Wonderful! Next I see DippnDots (very sadly recently deceased)...a doe I used to show against and always lost to - deservedly. Dots goes back through her Pecan Hollow bloodlines to Little Rascals Dance for Joy - who was also my most beloved doe, Shatase's dam. Then I notice Asher, who is the son of two of Jill's foundation stock - Augustine and Charity. I have handled several daughters (and granddaughters) of each of them, love them dearly and have been amazed over and over at the success of the two bloodlines, especially when they're combined. Charity recently passed away, making her bloodline all that more precious. So Asher and DippnDots get together and produce Hyssop (and goodness you should check out his sister!). Then Hyssop and Priestie get together and produce Mel - and isn't he gorgeous (just wait for future LA scores, I know they'll improve).
And suddenly I don't even care that he's polled anymore!
Show Results
AGS
ADGA
NDGA
Bucks Does Kidding Schedule Kids