Helmstead Minis FF Nocturn
November 13, 2011
black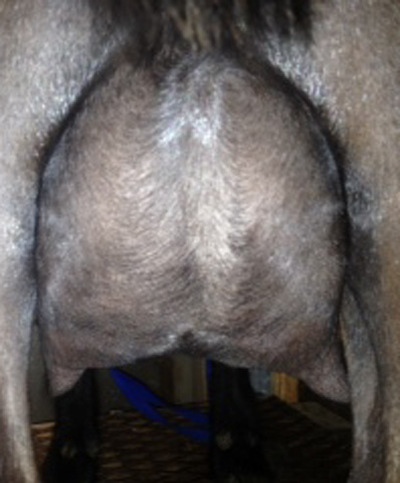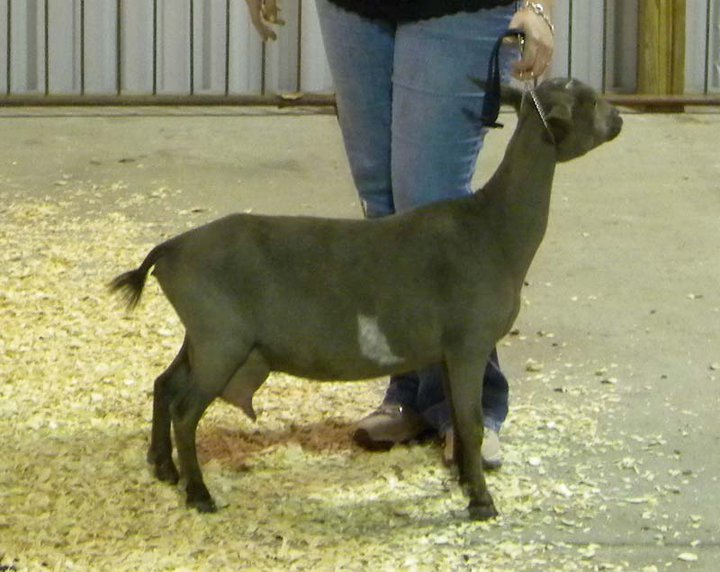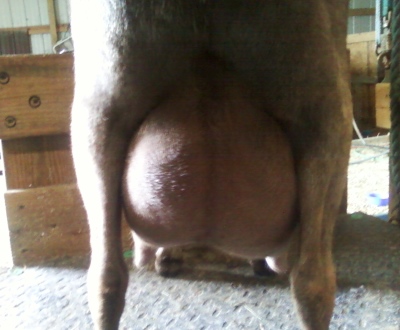 Lady Godiva, Nocturn's dam.
Helmstead Minis FF Nocturn
MCH/CH/PGCH Kids Corral LL Fire Flame VG
MCH Twin Creeks WB Firestorm
MCH Goodwood Weisbaden 'E'
MCH Twin Creeks BH Mariri's Zinnia 4*D 'E'
Rosasharn Tom's Legacy Lily
ARMCH Goodwood Tom Thumb *S 'E'
ARMCH Goodwood Water Lily 2*D AR 1599
Fall Creek Lady Godiva 1xRCH
MCH Kaapio Acres SG Remington 2xBest of Breed 2xWinner Champion Challenge
PGCH Brush Creek Smokin Gun
PGCH Kaapio Acres Reds Scarlet
Brush Creek Moire 'VG' 3xRCH 1xBest Udder
Caesars Villa GD Adonis *S
Brush Creek Satin
Pedigree generated by PedigreeQuery.com
I've always wanted a solid black Nigerian (=D). That aside, this doe packs a powerful punch in her pedigree. She is refined, dairy and correct. Shown is her first freshening udder, 2 months fresh with a 12 hour fill.
Nocturn's Kidding History

Date

Does/Bucks

Sire

Names

Photos

January 29, 2013
1/0
HM FF Scorch 3xGCH
HM S Tempest
Show Results
AGS
ADGA
NDGA
2 x 3rd

1 x 4th

1 x 1st

1 x 2nd

1 x 3rd

1 x 4th
Bucks Does Kidding Schedule Kids