Helmstead Minis Flame's Phoebe 3*D/3*DD
February 28, 2011
buckskin with white
Grand Champion Jr. Doe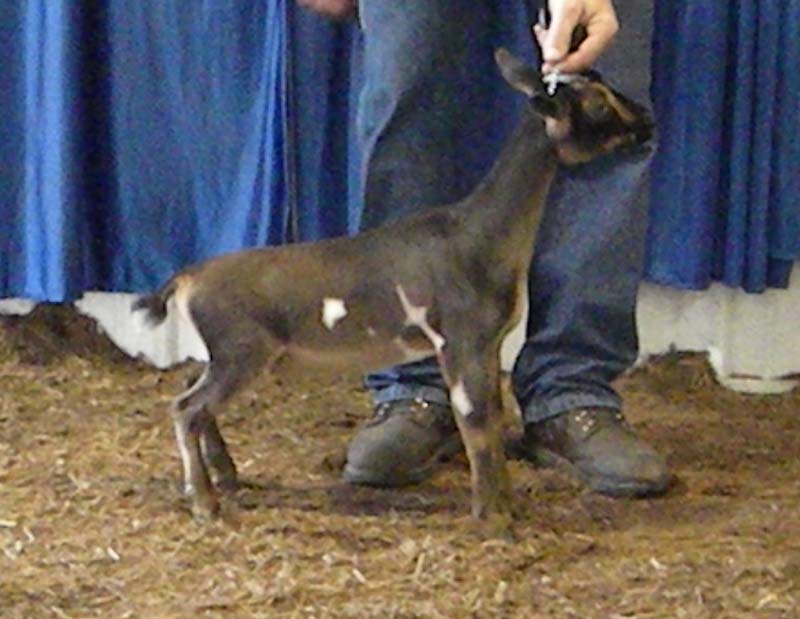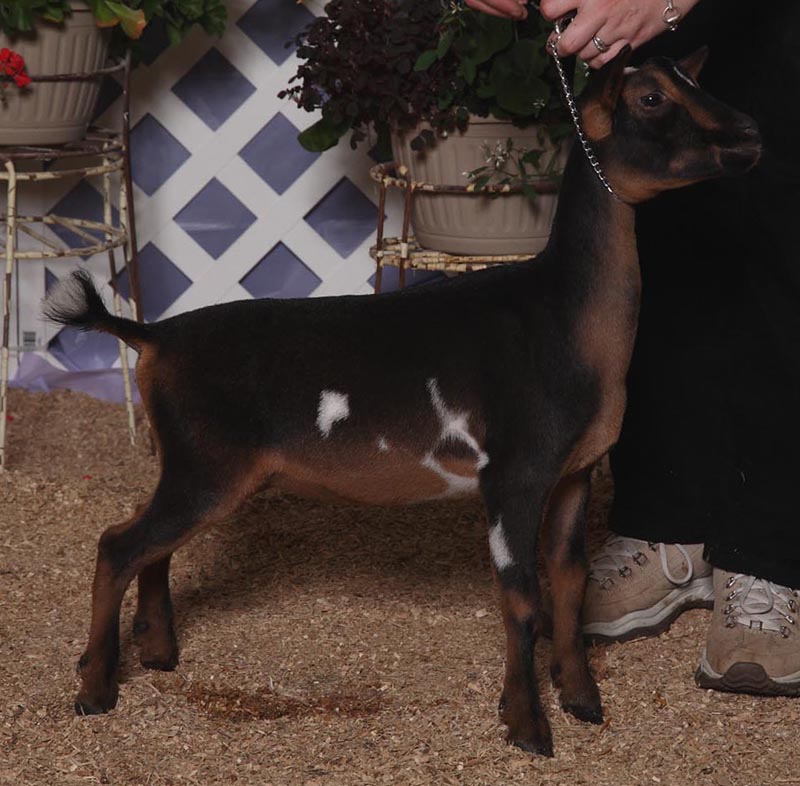 Photos (left) 2 mos (right) 3 months old.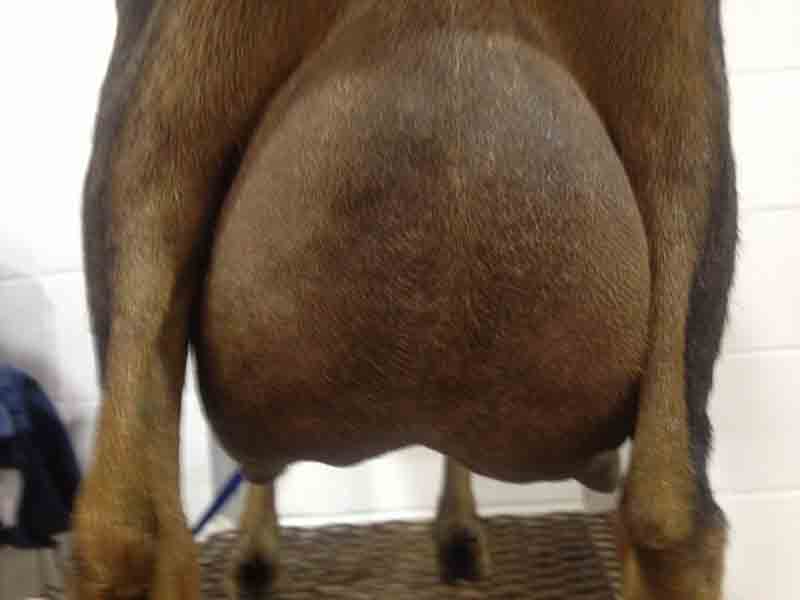 Helmstead Minis Flame's Phoebe
MCH Kids Corral LL Fire Flame VG
MCH Twin Creeks WB Firestorm
MCH Goodwood Weisbaden 'E'
MCH Twin Creeks BH Mariri's Zinnia 4*D 'E'
Rosasharn Tom's Legacy Lily
ARMCH Goodwood Tom Thumb *S 'E'
ARMCH Goodwood Water Lily 2*D AR 1599
Helmstead Minis RS Pigeon 1xGCH 1xRCH
CHW Baywatch's Rider on the Storm VG 2x1st
ARMCH Twin Creeks BH Baywatch *S E
Lost Pines Thumbelina 1xGCH
Little Tots Estate Kirby 1xRCH
CH Buttin'Heads Red Branch Legend *S
Little Tots Estate Platycodon
Pedigree generated by PedigreeQuery.com
Phoebe is out of our lovely doe Pigeon and has been a little gem since the day she was born. She immediately showed excellent width throughout and still retained that wonderful dairy character. I love her level rump & rear angulation!
Pheebs is a wonderful doe to be around. She enjoys being milked and is a very easy, willing milker. She loves goat kids and will happily adopt any 'strays' =). Her texture is butter soft, orifices nice and open. I'd like to pull her teat placement back a little but it is a big improvement on her dam's placement.
Phoebe's Kidding History

Date

Does/Bucks

Sire

Names

Photos

August 7, 2012
1/0
Rosasharn BB Kentucky Warbler *B
HM KW Nip Tuck
April 5, 2013
1/1
Kids Corral SEQ Anchor Man
HM AM I Love Lamp & Wings
March 28. 2014
2/0
*B Valor *S
HM V Tinie Tempah & Tipsy
January 14, 2016
0/1
*B Helmstead Minis GB 21 Gun *S/*DS
HM 21 Oops *S/*DS
Show Results
AGS
ADGA
NDGA
3rd Place Get of Sire, 4th Place Three Best Juniors @ AGS Nationals

1 x 8th @ AGS Nationals!

1 x GCH

1 x RCH

2 x 1st @ 2 months old!

2 x 5th
DHI History
Age
DIM
Milk Lbs.
BF Lbs.
% BF
Pro. Lbs.
% Pro.
Height
Notes
3
8
2.9
6.2
3.9
20.5"
ODT
Bucks Does Kidding Schedule Kids