Helmstead Minis E Special K
August 15, 2011
buckskin with random white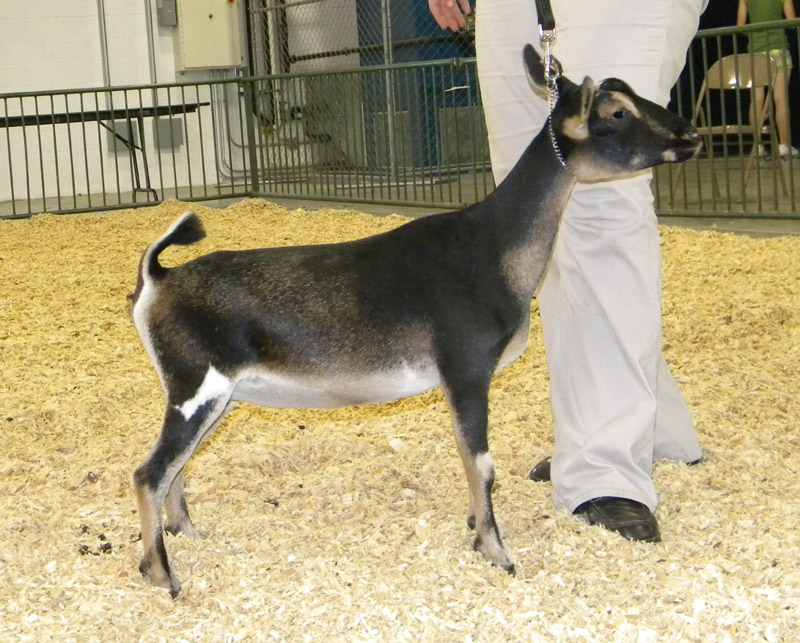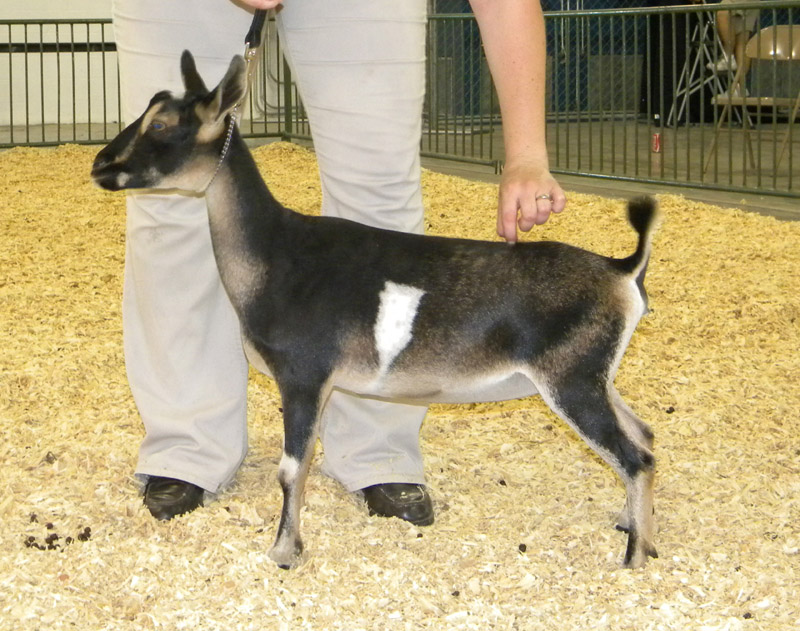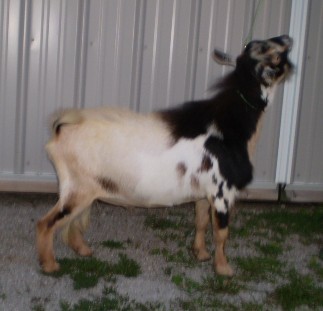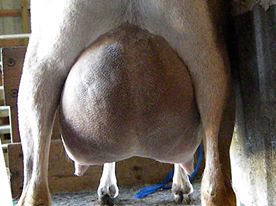 Special K's sire courtesy Salvagno Farms, dam Cocoa Puffs while she lived here.
Helmstead Minis E Special K
Buttin'Heads Epiphus
CH Rosasharn UMT Pippin *S*B 2007 All American Buck
ARMCH Rosasharn's Under My Thumb *S "E"
ARMCH/GCH Rosasharn's TL Arwen 8*D E, 2*M VEEE 90
CH Buttin'Heads Ambrosha 90 E
Sugar Creek SS Sharp Shooter *S
ARMCH Buttin'Heads Habanera 4*D EVEE 90
Little Wishes Cocoa Puffs 1xGCH, Best Udder
Sugar Valley Farms Bilbobaggins
Little Tots Estate Powerstroke
Little Tots Estate Perovskia
Spook Hollow Prime Sugar
Maverick Michael
Maverick Maggie
Pedigree generated by PedigreeQuery.com
K is a very exciting young doe! She's petite but very correct and dairy. Her first freshening udder is just what we were hoping for. Huge area of attachment and a very willing milker.
K's Kidding History

Date

Does/Bucks

Sire

Names

Photos

March 1, 2013
1/1
HM FF Spit Fire
HM SF Diesel & Kit Kat
Show Results
AGS
ADGA
NDGA
2 x 4th

2 x 5th

1 x 2nd

3 x 4th
Bucks Does Kidding Schedule Kids