*B Helmstead Minis LL Throne *S
August 8, 2016
tan and white, badger face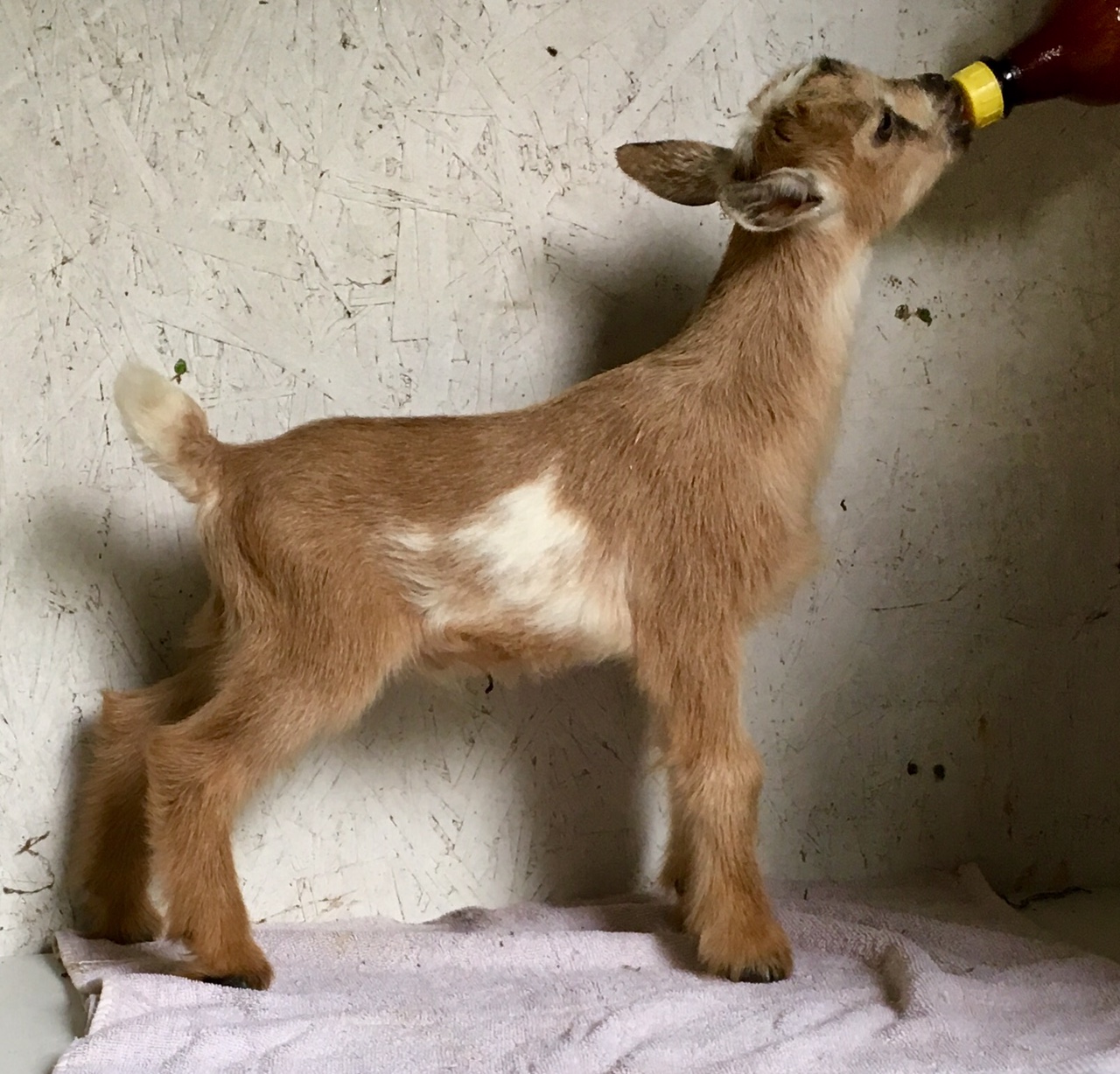 *B Helmstead Minis LL Throne *S
*B Lost Valley PG LeeLand *S
+B MCH/GCH Lost Valley KW Pegasus +S
GCH Lost Valley Chloe 3*M
Helmstead Minis C Crown Jewel 1*M/*D VG 87 GCH Top Ten Milker
Little Tots Estate Chippendale
Autumn Winds White Princess 1*M/*D/*DD GCH Top Ten Milker
Throne is a handsome young man from one of my most favorite dam lines. He has a fun, spunky, loving personality.
His sire's bloodlines speak for themselves. Jewel's maternal lines may not be the who's who of the goat world, but I have absolutely loved them and their consistency.
Throne will be used to produce our next kid crops - either late 2017 or spring of 2018 - and then will be offered for sale simply because our now-small hobby herd only has room for one buck.
Show Results
AGS
ADGA
NDGA
Bucks Does Kidding Schedule Kids