Kids Corral CVF Black Velvet
May 30, 2007
Black with White and Frosting
Grand Champion Senior Dry Doe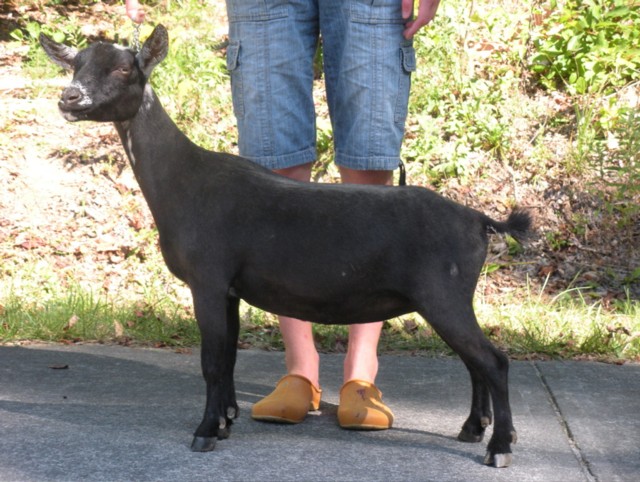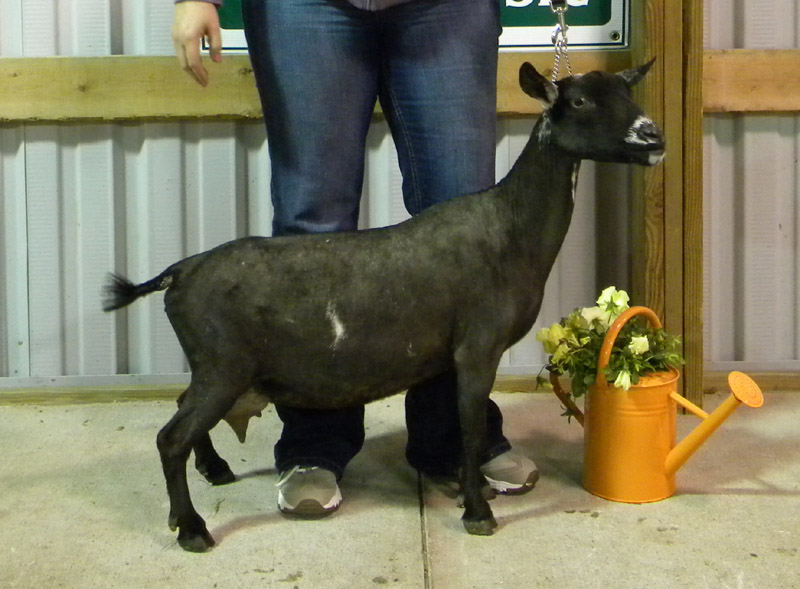 Left photo age 1 (courtesy CapraKoza), right photo age 4, bottom photo age 5.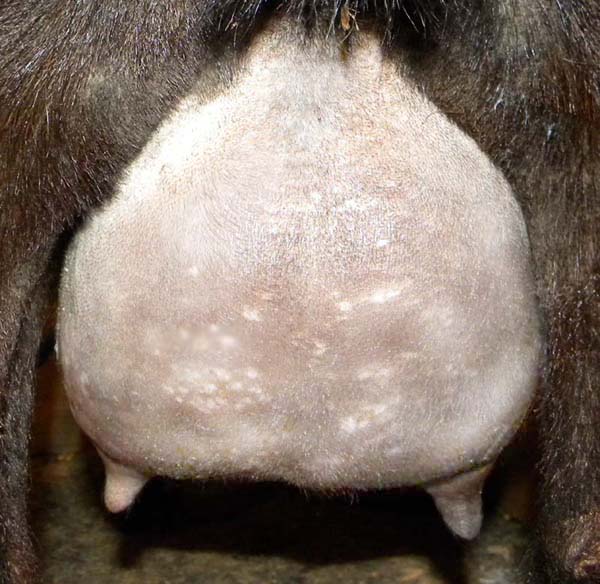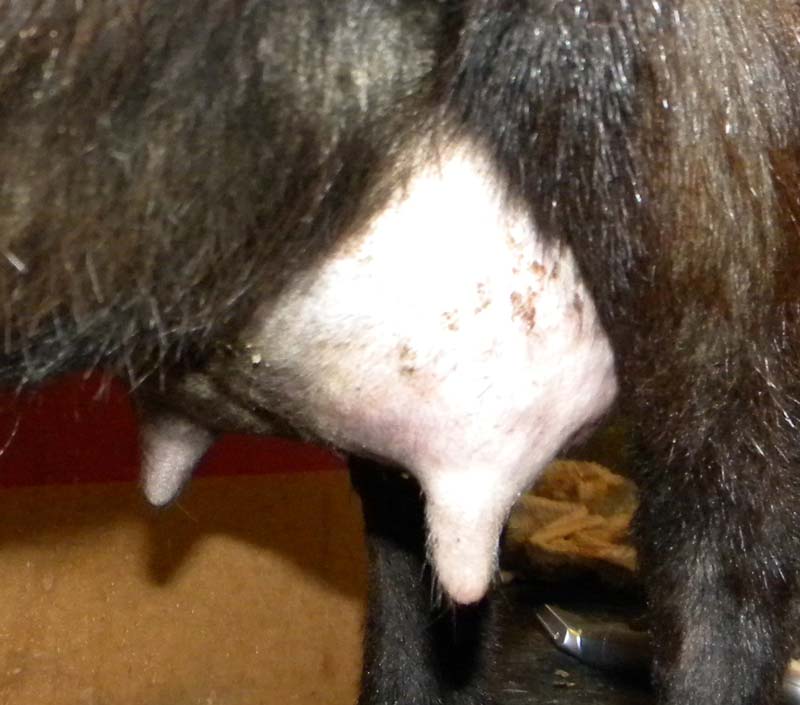 Kids Corral CVF Black Velvet
Caesar's Villa TT
Frankie
Split Creek Tyler
The Man
Split Creek Utah
MCH Split Creek Sierra
ARMCH Caesar's Villa PN Flower Girl 3*D
Caesar's Villa CBS Poncho *S
ARMCH Caesar's Villa STS Flaxen 2*D AR1614
Kids Corral LB Chenille
MCH Woodhaven Farms Luzifer Blue
Willow Creek Luzin Streak
Woodhaven Farms Zesta
Kids Corral SF Applique
MCH Kids Corral LL Smokey Fire (full brother to Fire Flame)
MCH Doe-Sy-Does Patches 2*D
Pedigree generated by PedigreeQuery.com
Velvet's bloodlines speak for themselves. She is an awesome doe with extreme dairy character - very well sprung ribs, great width throughout and smoothness of blending ~ just a very stylish doe. Udder photos are of her 2nd freshening 12 hrs in milk.
Velvet's Kidding History

Date

Does/Bucks

Sire

Names

Photos

2009
2/1
PGCH Brush Creek Smokin' Gun
CapraKoza ?
January 16, 2010
2/0
OS SF Blue Maverick
HM M Dulce BE & Gabbana BE
January 28, 2011
QUADS!

1/3

MCH/CH/PGCH Kids Corral LL Fire Flame VG
HM FF Fire Starter 'E', Pyroteknik, Allablaze & Kindle
February 19, 2012
QUADS!

2/2

MCH/CH/PGCH Kids Corral LL Fire Flame VG
HM FF Arsonist, Ilikeithot, Four Alarm & Red Velvet
December 10, 2012
3/0
Rosasharn BB Kentucky Warbler *B
HM KW Vera, Prada & Chanel
Show Results
AGS
ADGA
NDGA
1 x RCH

1 x 1st

3 x 2nd

2 x 3rd

1 x GCH

3 x RCH

4 x 1st

2 x 3rd

2 x 4th

2 x 5th
Bucks Does Kidding Schedule Kids