Olson Acres Princess Wolfgang
February 28, 2008
chocolate brown with white
polled
Grand Champion Senior Doe in Milk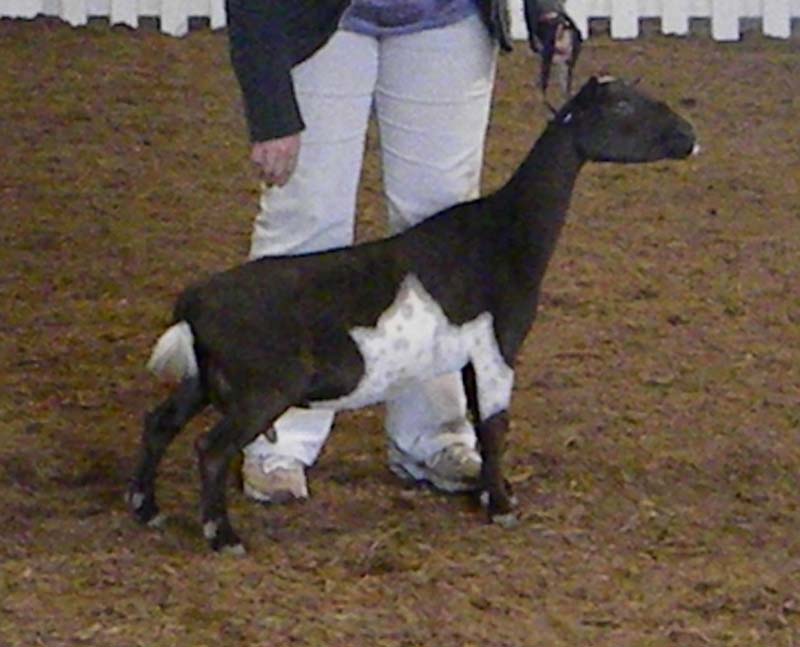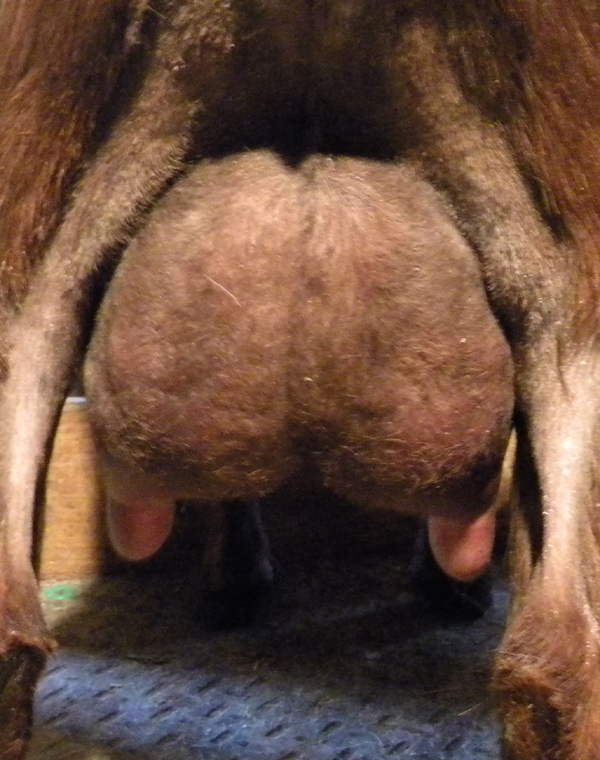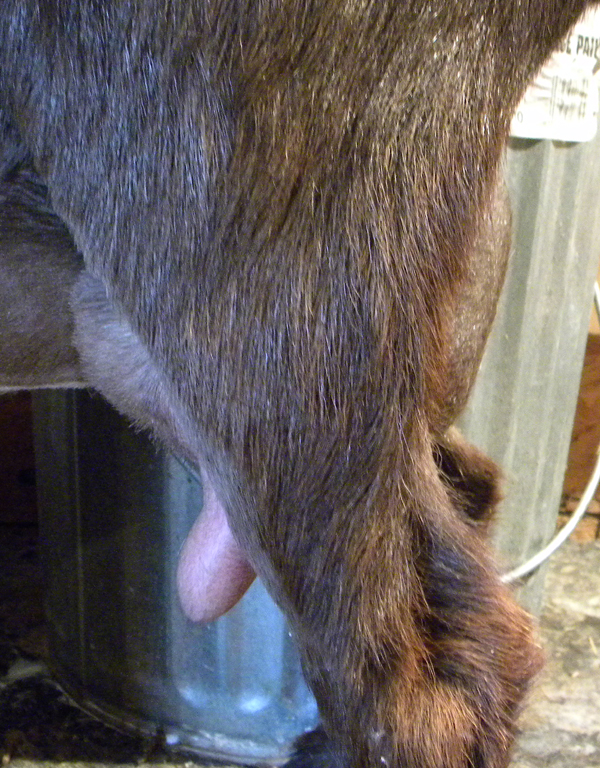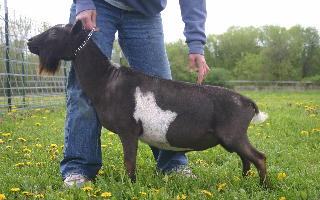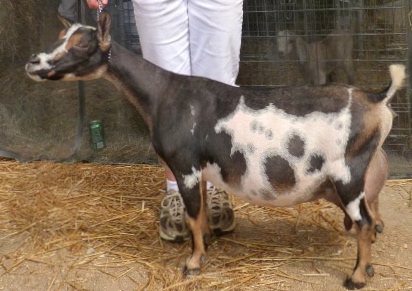 Wolfie's sire courtesy Olson Acres, dam courtesy CapraKoza.
Olson Acres Princess Wolfgang (polled)
Little Tots Estate Capachino 2xRCH
Promisedland CP Zippo *S
MCH Caesars Villa CBS Cowpoke *S 'E'
Caesars Villa GD Zippy 3*D
Little Tots Estate Anemone 4xBest Udder
PGCH/MCH/CH SM3Pines JurEns Swell Foop
Little Tots Estate Kalmia
GCH Flat Rocks VooDoo Princess 1*M (polled) 1xBest of Breed
Flat Rocks Gem (polled)
Flat Rocks Mighty Fine
MCH Flat Rocks Surprise *D
HBF Cajun VooDoo
Goodwood Rajun Cajun
HBF Archuletta 'VG'
Pedigree generated by PedigreeQuery.com
Wolfie is a doe that excels in breed character and style. She has a long, flowing neck blending smoothly into sharp shoulders, carries well sprung ribs with good depth for her age and width throughout. Udder photos are of her 3rd freshening, nearly 3 weeks in milk. Her capacity has really improved since these photos were taken, we will get new photos soon. She has a nice tight rear udder, excellent MSL and nice, big teats.
She is one of the sweetest does on the farm!
Kidding History

Date

Does/Bucks

Sire

Names

Photos

July 3, 2009
0/1
Fall Creek Kat Man Du
Olson Acres ?

photo courtesy Olson Acres

March 17, 2010
2/0

W

ood Bridge Too Z Terminator

Olson Acres ?

photo courtesy Olson Acres

February 16, 2011
1/2

CHW Baywatch's Rider on the Storm VG

HM RS Leopold, Amadeus P & Constanze
November 5, 2011
0/2
B

uttin'Heads Epiphus

HM E Eagle Eye & Doubleoseven
June 10, 2012
2/1
M

CH/CH/PGCH Kids Corral LL Fire Flame VG

HM FF Lot Lizzard, Checkers & Burnin Rubr
January 26, 2013
1/1
B

uttin'Heads Chamaeleon 5xRCH

HM BL David & Amara
August 12, 2013
1/1
+

*B Rosasharn MR General B +*S/+DAR

HM GB Melee & Skirmish
Show Results
AGS
ADGA
NDGA
1 x GCH

1 x 1st

3 x RCH

1 x 1st

3 x 2nd

1 x 3rd

3 x 4th
Bucks Does Kidding Schedule Kids