Helmstead Minis F On Fire Baby 1*M/*D/*DD
December 8, 2012
chocolate buckskin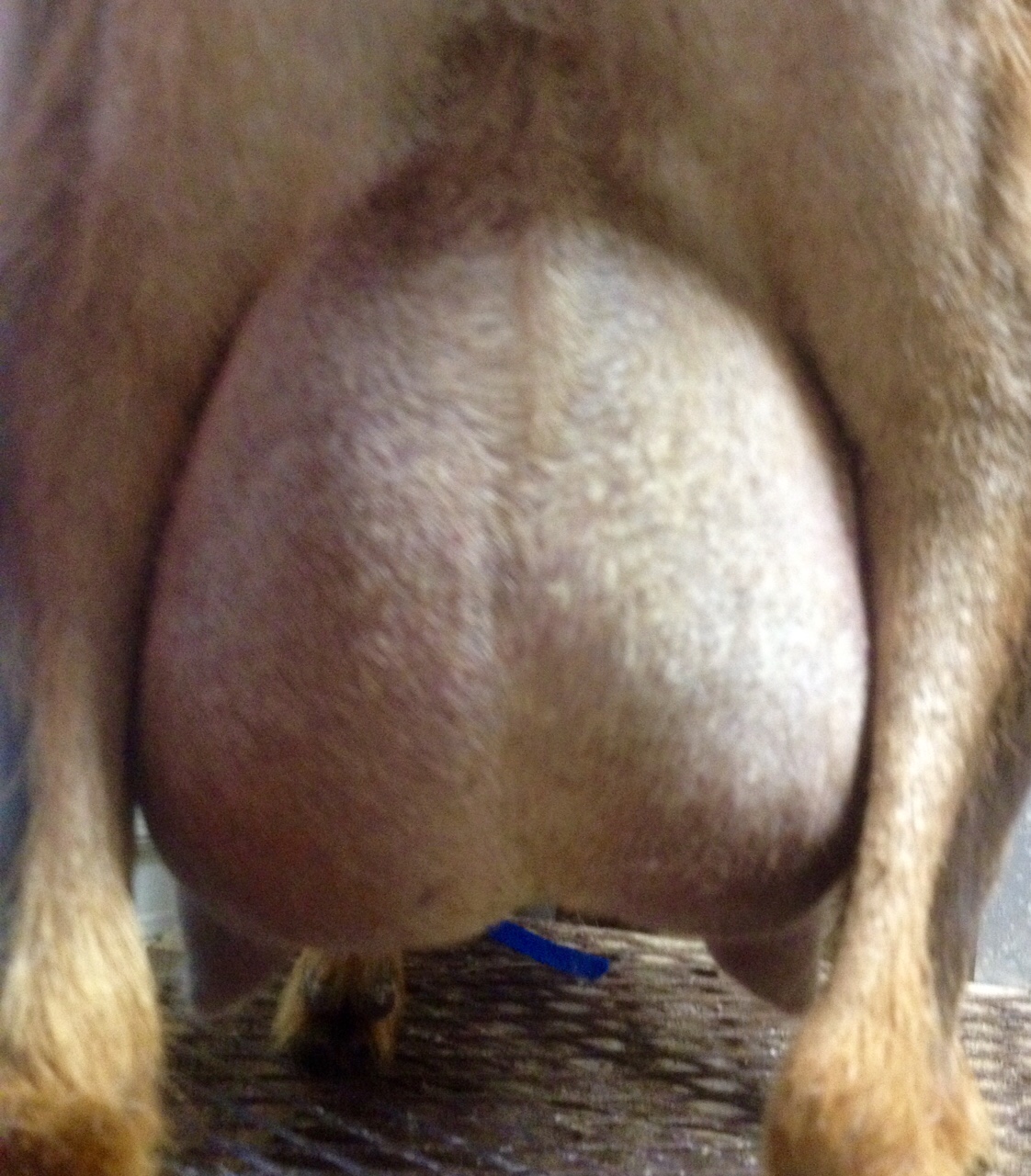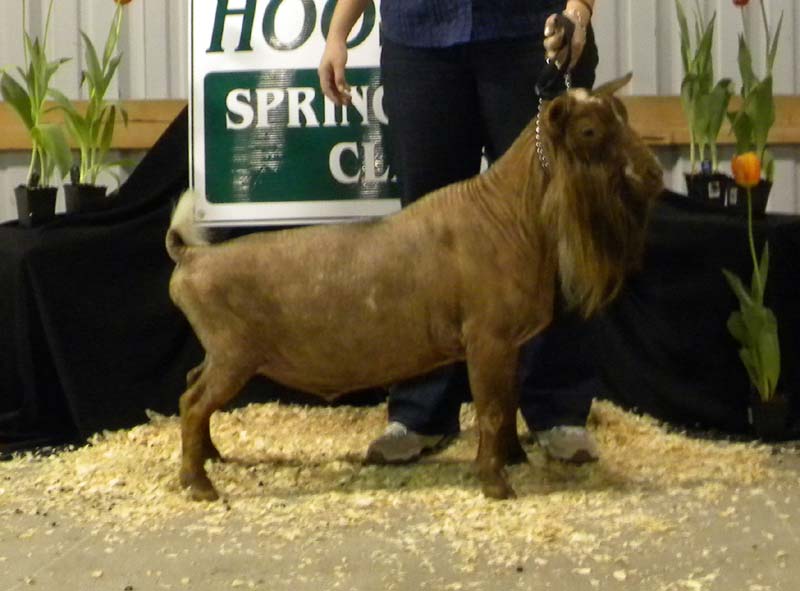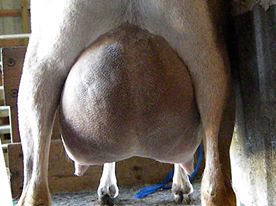 Helmstead Minis F On Fire Baby
+B MCH/GCH/PGCH Kids Corral LL Fire Flame +S/+DS VG
ARMCH Twin Creeks WB Fire Storm +*S E
Rosasharn Tom's Legacy Lily VG
Little Wishes Cocoa Puffs (GCH, Best Udder)
Sugar Valley Farm Bilbobaggins
Spook Hollow Prime Sugar
Baby is one of my favorite young ladies in the barn.
This very correct doe just catches your eye as she moves around the barn yard. She managed to get the best of both parents wrapped into one package.
Baby's first freshening udder is lovely despite some issues she had early on. Her singleton buck kid was...HUGE...and injured her as he was delivered - requiring surgery to correct. Thus, she lost quite a bit of production early on. Still, her udder is much like her dam's with improved teat size and orifice size and improved texture (a Flame trademark). I can't wait to see what Baby does when she has more than one kid!
Kidding History

Date

Does/Bucks

Sire

Names

Photos

June 6, 2014
0/1
*B Valor *S
HM V Ninja
March 24, 2015
1/2
HM GB Admiral
HM A Captain, US Marshal, DOA doe
March 2, 2016
1/0
*B Helmstead Minis GB 21 Gun *S/*DS
HM 21 Baby Got Back
Show Results
AGS
ADGA
NDGA
DHI History
Age
DIM
Milk Lbs.
BF Lbs.
% BF
Pro. Lbs.
% Pro.
Height
Notes
1.08
76
2.8
7.7
5.1
21"
ODT
3
17
3.1
7.1
not recorded
21"
ODT
Bucks Does Kidding Schedule Kids