+B MCH/GCH/PGCH Kids Corral LL Fire Flame +S/+DS 'VG'
May 9, 2004 ~ 2013 (deceased)
red with white
Best in Show Fall 2010 & 2011!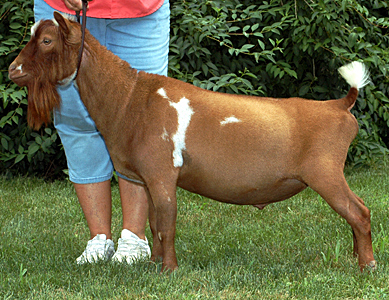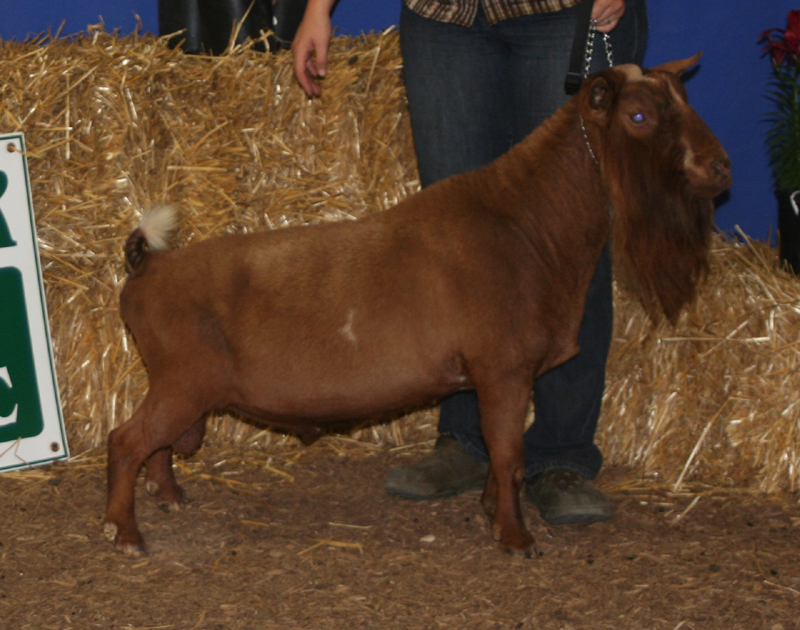 Left photo age 2 years, right photo age 6 years.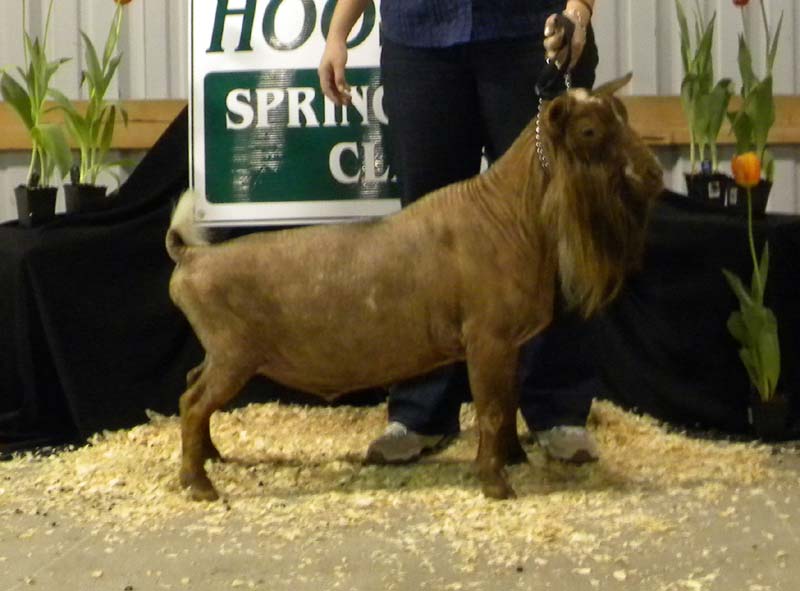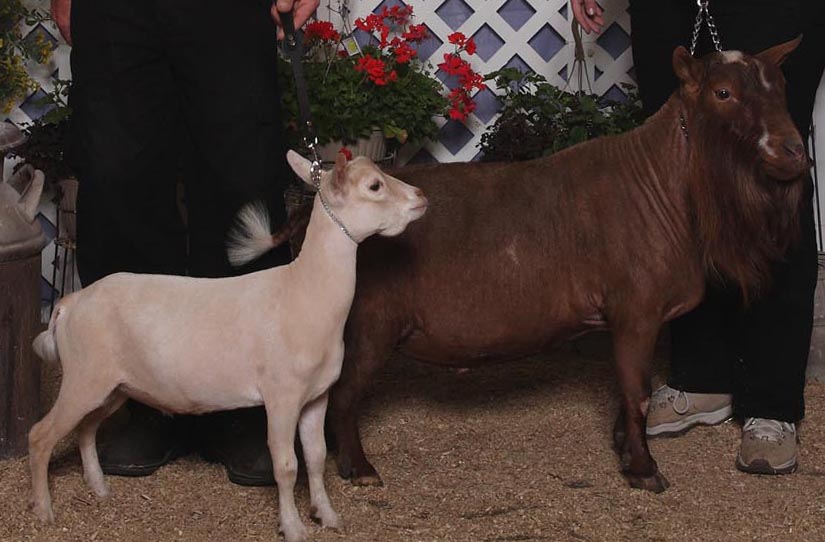 Age 7 years. + Sire & Son photo (1st place 2011 AGS Nationals)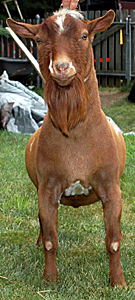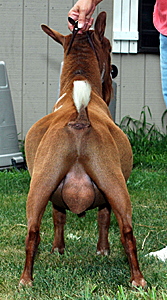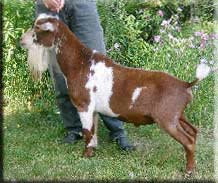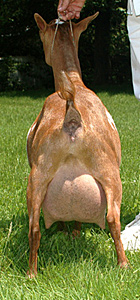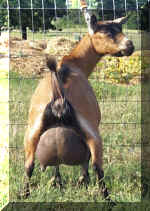 Left photo is MCH Fire Storm (Flame's sire), Middle is Lacey (Flame's dam) and Right is Zinnia (Flame's granddam).
Photos of Flame as a 2 y/o by Joanne Karohl, Lacey by Kids Corral, Fire Storm by Anne Peterson, Zinnia by Twin Creeks.
MCH Kids Corral LL Fire Flame
MCH Twin Creeks WB Firestorm
MCH Goodwood Weisbaden 'E'
Gay-Mor's RA Kingwood ++*S
Goodwood Bejou Merry
MCH Twin Creeks BH Mariri's Zinnia 4*D 'E'
Twin Creeks Brave Heart *S
Goodwood Zippy Mariri 3*D
Rosasharn Tom's Legacy Lily
ARMCH Goodwood Tom Thumb *S 'E'
ARMCH Goodwood Kauri Tree *S
Goodwood Guadalupe 4*D
ARMCH Goodwood Water Lily 2*D AR 1599
Gay-Mor's RA Kingwood ++*S
It'l Do's Chalktaw *D
Pedigree generated by PedigreeQuery.com
HES 2010 89.3 "VG'
Fire Flame was our "cornerstone" buck and his genetics will wind up pushing our herd forward for years to come. This potent buck was a joy to have here and we were grateful to share his last years with him.
Sons at HMG: HM F Hannah's Opus, HM FF Spit Fire, HM F Fire Starter, HM FF Pompiere, HM FF Can't Fire Me
Daughters at HMG: HM FF Glamorous, HM FF Kindle, HM F Fireinthesky, HM F Foolin W Fire, HM FF Sizzle, HM FF Ilikeithot, HM FF Fiamma, HM FF Nocturn, HM F Flame's Phoebe, HM FF Checkers, HM FF Barbie Q, HM FF On Fire Baby, HM FF Eternal Flame, HM FF Cinder,
Awards
National Reserve Grand CH Buck ANDDA Nigerian Dwarf Specialty 2005 National Show & Convention!
1st X 6; Gr Ch Jr Buck X 1 ; RGCH Buck X 1; Senior GCH Buck X 4; GCH Buck X 4
2005 AGS National Show & Convention 1st Place Sire & Son alongside Fire Storm!
We've began campaigning Flame again in 2010 aiming to finish him in ADGA and NDGA. He still had 'The Look'!
And, we did it! In only 1 year of showing with us, Flame is now a triple Master Champion!
Fall 2010
Best in Show & Grand Champion Senior Buck ADGA
Reserve Grand Champion Senior Buck ADGA
NDGA 3 x 1st, 1 x 2nd
Spring 2011
NDGA Grand Champion Senior Buck, Reserve Grand Champion Senior Buck, 3 x 1st, 1 x 2nd
AGS National Show & Convention First Place Sire & Son with HM FF Bombero (history repeats, as Flame won this class 6 years ago with his sire!)
Fall 2011
NDGA Grand Champion Senior Buck x 3, 3 x 1st
Best in Show x 2 & Grand Champion Senior Buck x 2, 2x1st