Helmstead Minis ILIH Reignited
January 28, 2014
black with frosting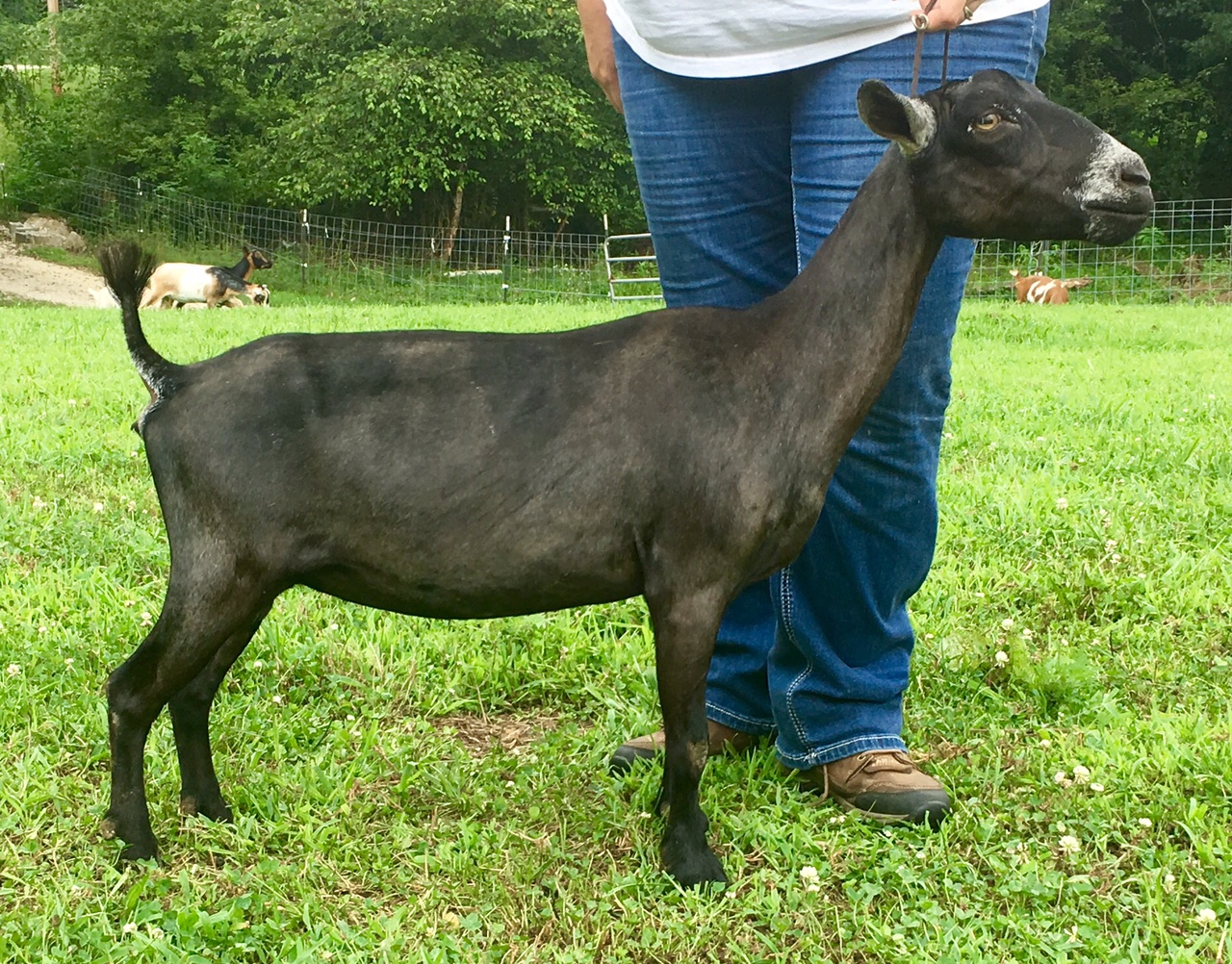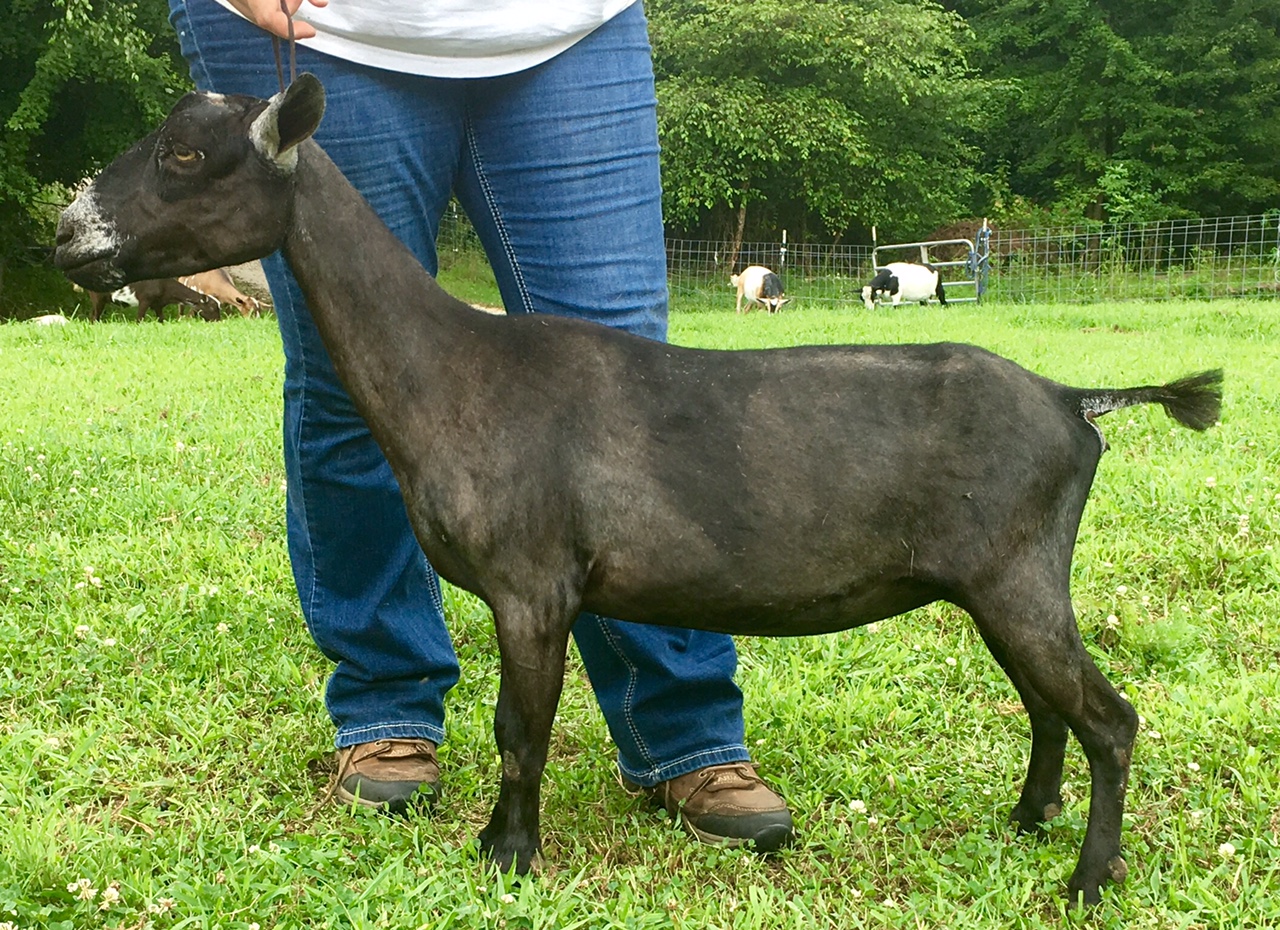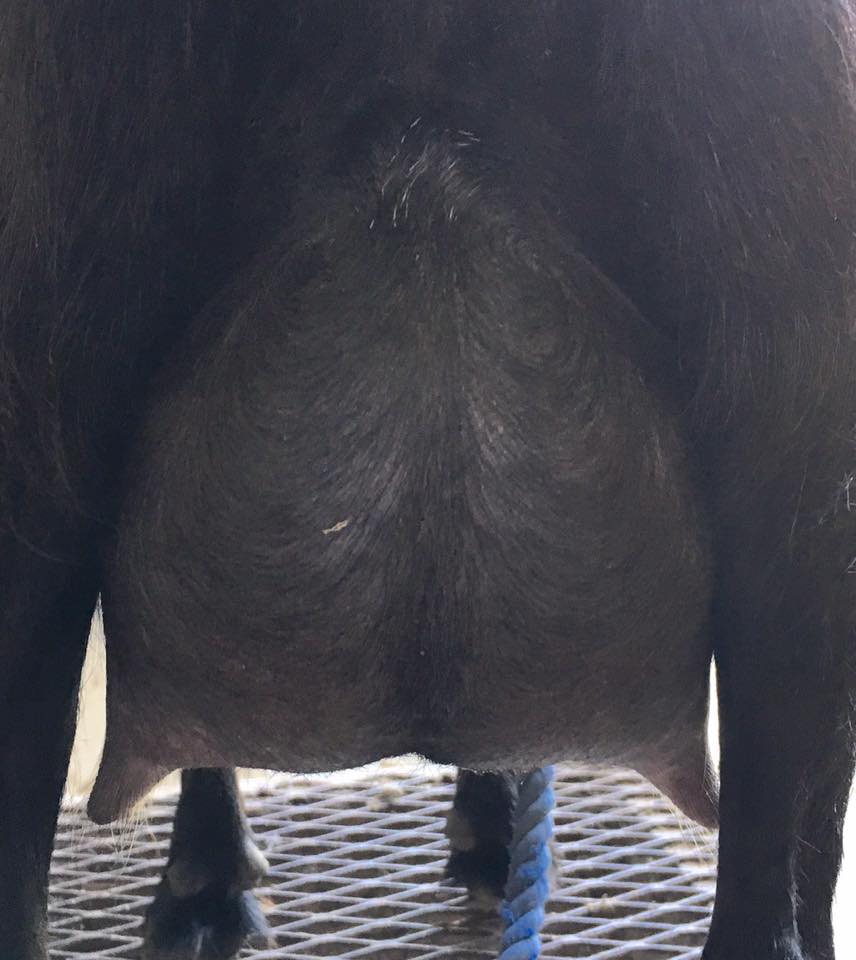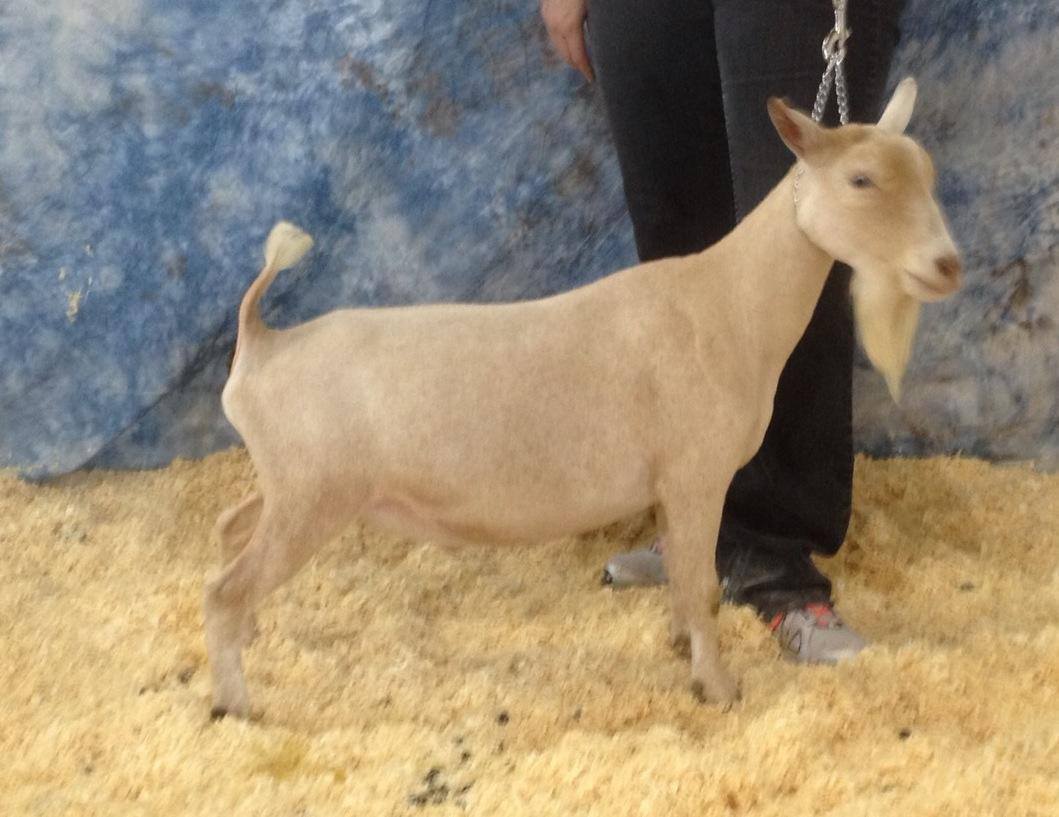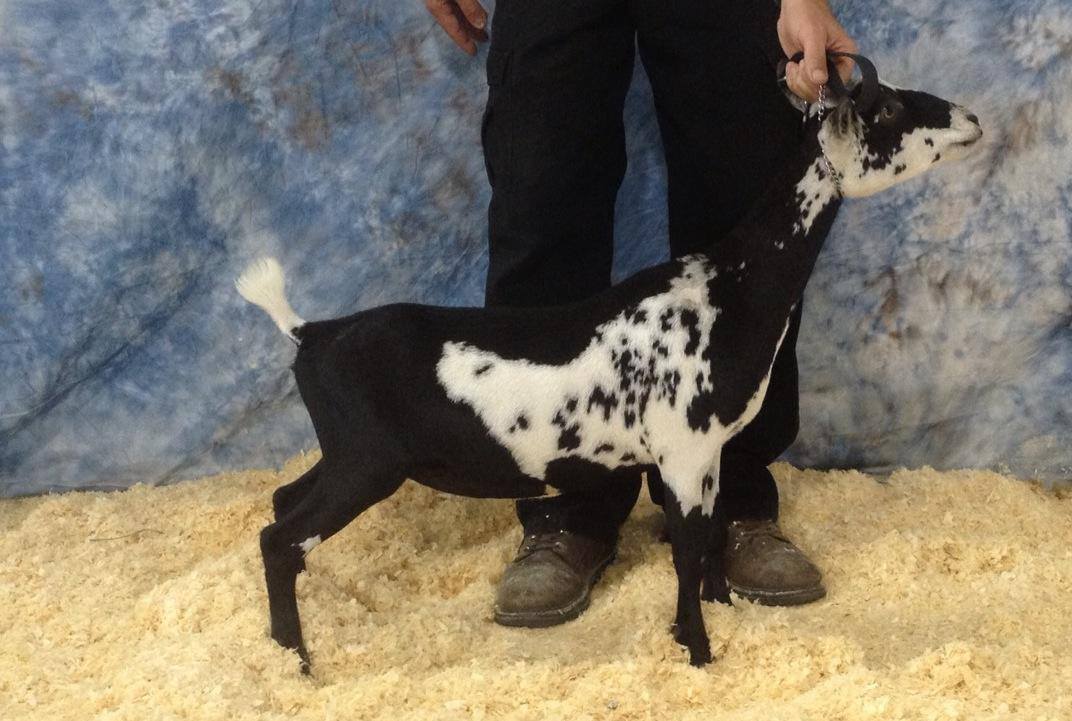 Helmstead Minis ILIH Reignited
*B Helmstead Minis FF Pompiere *S/*DS
+B MCH/GCH/PGCH Kids Corral LL Fire Flame +S/+DS VG
Olde South Blue Bella 1*M/*D/*DD
Helmstead Minis FF Ilikeithot
+B MCH/GCH/PGCH Kids Corral LL Fire Flame +S/+DS VG
Kids Corral CVF Black Velvet
We call this girl Black Mary - which is a somewhat long story but basically she reminded us, as a baby, of a baby lamb we cared for named Mary...and we already have a goat named Mary (who is white)...so there you go!
Mary was the lucky survivor of our second ever C section. Her dam just didn't have a big enough pelvis (so small, in fact, I couldn't get my hand past her cervix) to deliver. Her dam also survived the surgery, to be retired once she healed up. We were all so amazed when a live DOE kid was delivered...amazed and blessed.
Mary has grown to be a young version of her granddam, Velvet. She freshened beautifully and problem free with twins for her FF.
We look forward to her future!
Kidding History

Date

Does/Bucks

Sire

Names

Photos

June 23, 2016
1/1
Helmstead Minis CB Talk a Boo
HM TB Heza Hottie & Hot Topic
Show Results
AGS
ADGA
NDGA
DHI History
Age
DIM
Milk Lbs.
BF Lbs.
% BF
Pro. Lbs.
% Pro.
Height
Notes
Bucks Does Kidding Schedule Kids