,
Helmstead Minis T Ciao Bella
October 19, 2018
roaned chamoisee with extenisive white
blue eyes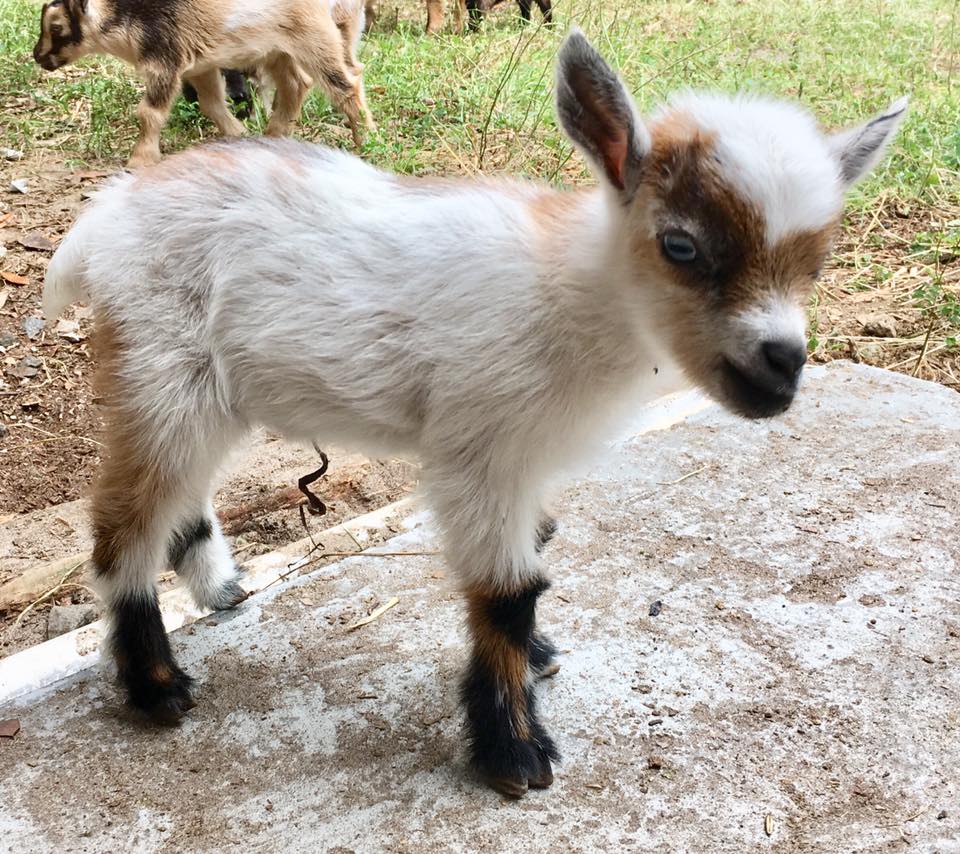 Ciao as a newborn!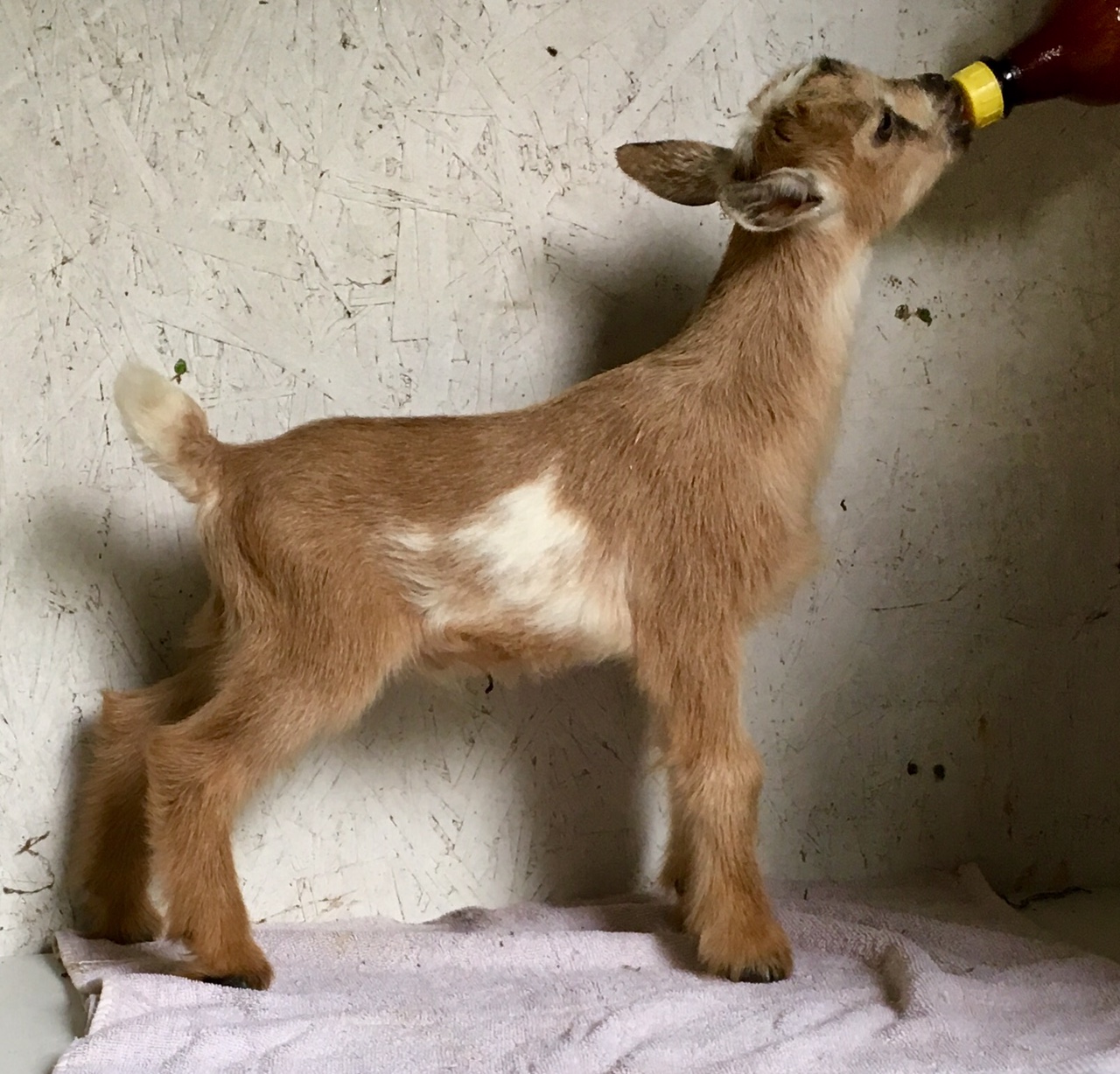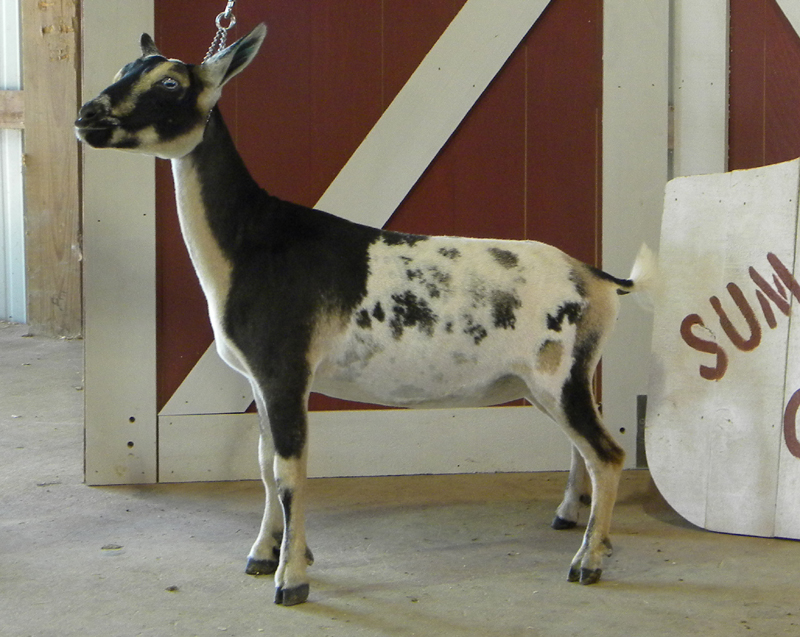 Ciao's sire and dam
Ciao Bella earned her name ("Hello Beautiful" in Italian) the moment, literally, that she slipped out of her mother. I sat there for a moment, enthrawled, and just said, "wow..."
Ciao was a tiny little baby, easily half the size of her brother, Cort (also retained) and the smallest of the 2018 kids - including the quints Lucy had! She has grown terrifically, regardless, and is quite the normal size - for her breeding - now that she's a yearling. She is just gorgeous and I catch myself stopping to watch her eat. She has a long, dairy neck and flowing body. She stands on correct feet and legs, well placed under her body and has lovely length and width of rump.
I'm very much looking forward to seeing what this little doe can do! She will expect her first freshening in early 2020.
Ciao's Kidding History

Date

Does/Bucks

Sire

Names

Photos
Show Results
AGS
ADGA
NDGA.."
DHI History
Age
DIM
Milk Lbs.
BF Lbs.
% BF
Pro. Lbs.
% Pro.
Height
Notes
Bucks Does Kidding Schedule Kids